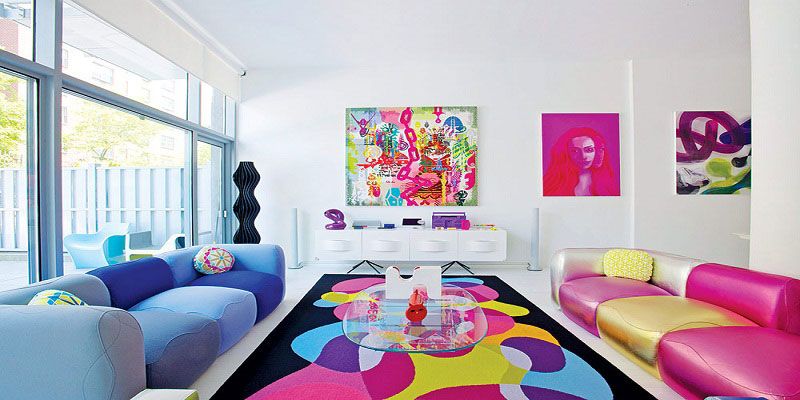 Owning a vacation home is not less than a luxury. In fact a home at your favourite tourist destination is a sheer bliss as it gives you a cozy feel of staying at home while relishing your vacations. Whether you have purchased a home near your much-loved sea beach or a wood house amidst high-hills, you need to decorate it well to make it 'your home' as well as add the joy of holiday time. So let's read some ideas to decorate your vacation home:
Theme
Choose the right theme for your vacation home interior and exterior designing. For this you need to look at two key aspects i.e. location and size of property. If your vacation home is in a coastal area and surrounded by beaches then you can go for a blue crystal style decoration theme whereas for a vacation home amidst hills a theme based on rustic looks will match better. Moreover a spacious vacation home can be designed with plush interiors and furniture but for a smaller vacation home you should opt for a minimalistic designing theme to make it look spacious.
Furniture
For your vacation home, you need to pick just perfect furniture which matches to your personal taste as well as contemporary interior designing trends. The top interior decorators in India keep a tab on these trends and can assist you in decorating your vacation home. Apart from this your vacation home needs low-maintenance furniture. Choosing multi-function furniture for your vacation home would be a smart choice. Moreover instead investing in heavy sofas opt for light living room furniture set which can be made more comfy with some nice cushions. However while selecting the bedroom furniture, pay special attention to the comfort and luxury.
Kitchen
This is yet another important place of your vacation home, which needs to be well equipped and well decorated. The appliances and other kitchen accessories you can plan as per your preferences however arrangements for outdoor cooking like portable barbeque etc., are a must for a vacation home. Keep some couple glasses and mugs to spend some special moments with your love. Apart from this you should keep extra crockery and cutlery in your vacation home so that a friends get together can be easily enjoyed there.
Outdoors
The outdoor space of your vacation home has to be attractive and welcoming. Placing some lightweight furniture in your vacation home's balcony or garden area would make it more beautiful. Wind chimes at entrance would also be a melodious welcome and please the people around. Some cafe lights or fairy lights on outdoors would definitely perk up the liveliness and charm of your vacation home.
Comfortable & Relaxed Setting
Everything inside your vacation home should differ from what you usually see in primary homes. Instead of those plush sofas, neatly-done beds, and dining tables, go for mix matching when it comes to your vacation home. You want to keep it comfortable and relaxed. Give an eclectic look to the entire vacation home by mixing and matching the home decor, furniture, crockery, linen, etc. Keep everything light, contemporary to give a fresh and breezy look. Also, maintain a minimal furniture look in your vacation home by cutting down of extravagant items like nightstands, dressers, cabinets, etc. Invest in comfy beds, recliners, lounge chairs, and beach chairs etc., to keep it classy and comfortable at the same time.
You can do a lot to your vacation home to make it attractive and welcoming. Remember, while decorating your vacation home, keep it simple and comfortable to keep the holiday feel alive. Don't overdo anything in the home. Keep everything light to make it look like your leisure home and not your primary residence.