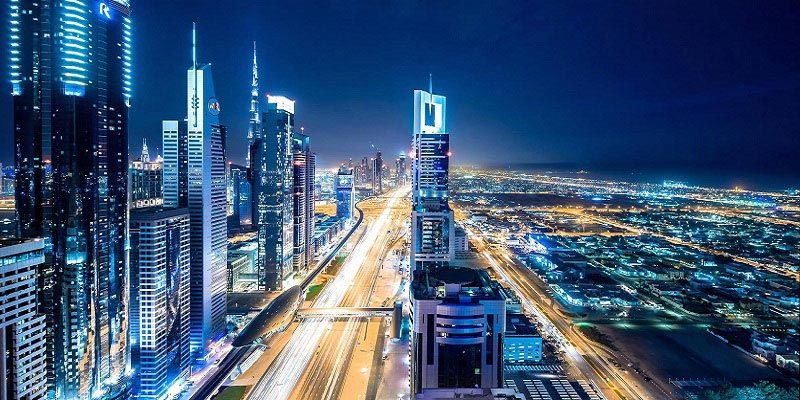 Do you know, Copenhagen sends as less as only two percent of its waste to landfills as they recycle 50% of the waste and a large amount of the waste is utilized to produce heat for the heating network of Copenhagen. In Barcelona power of the Internet of Things is being used to create smart solutions to manage energy usage, street lighting and many other things to ensure smart management of energy and power. Citizen of Singapore can digitally access all government services, for which an in-house digital team is deployed by the government to ensure that all the key services like health, transport etc., are accessible for citizens though citizen-centric mobile apps. Not only these but other global cities like Helsinki, Seoul, and London have also adapted smart solutions and made their place amidst smart cities. After reading this if you are little disheartened that your city isn't included in the list, cheer up as Indian cities are also going to be in the league of smart cities. Smart Cities Mission was launched in India in 2015 and since then many cities have been added to the project in different phases. So far approx 100 cities have been added in the Smart Cities Mission, which is handled by of Union Ministry of Urban Development of Government of India. Let's read key features of Smart Cities Mission in detail.
What is Smart Cities Mission?
To understand Smart Cities Mission, first, we need to understand the concept of the smart city. In fact, the definition of a smart city has no standard parameter; it totally depends on the city and its citizen's needs. No single list of parameters can be used to define a smart city. Every city has a different level of development, a different set of resources and infrastructure along with a different potential to reform. In fact in India, as compare to other counties there are greater varieties of structures, requirements, and infrastructure varying city to city. Hence the definition and bases of smart city feature depend on the needs of infrastructural development an improvement needed in accessibility of civic services and working of civic agencies. Smart city Mission aims at reforming the entire urban eco-system including institutional, physical, social and economic infrastructure development.
Name of 99 Cities added in Smart Cities Mission India
So far 99 cities have been selected for Smart Cities Mission. In 5 rounds these cities have been selected. In 1st round 20 smart cities were selected, in 2nd round 13 smart cities were selected, in 3rd round 27 Smart Cities were selected, in 4th round 30 smart cities were selected, and in 5th round 9 smart cities were selected. The complete list of cities selected Smart Cities Mission India, along with state name is given below.
1. Bhubaneswar, Odisha
2. Pune, Maharashtra
3. Jaipur, Rajasthan
4. Surat, Gujarat
5. Kochi, Kerala
6. Ahmedabad, Gujarat
7. Jabalpur, Madhya Pradesh
8. Visakhapatnam, Andhra Pradesh
9. Solapur, Maharashtra
10. Davangere, Karnataka
11. Indore, Madhya Pradesh
12. New Delhi, New Delhi
13. Coimbatore, Tamil Nadu
14. Kakinada, Andhra Pradesh
15. Belagaavi, Karnataka
16. Udaipur, Rajasthan
17. Guwahati, Assam
18. Chennai, Tamil Nadu
19. Ludhiana, Punjab
20. Bhopal, Madhya Pradesh
21. Lucknow, Uttar Pradesh
22. Bhagalpur, Bihar
23. Faridabad, Haryana
24. Chandigarh, Chandigarh
25. Raipur, Chhattisgarh
26. Ranchi, Jharkhand
27. Dharamasala, Himachal Pradesh
28. Warangal, Telangana
29. Panaji, Goa
30. Agartala, Tripura
31. Imphal, Manipur
32. Port Blair, Andaman & Nicobar
33. New Town Kolkata, West Bengal
34. Amritsar, Punjab
35. Kalyan, Maharashtra
36. Ujjain, Madhya Pradesh
37. Tirupati, Andhra Pradesh
38. Nagpur, Maharashtra
39. Mangalore, Karnataka
40. Vellore, Tamil Nadu
41. Thane, Maharashtra
42. Gwalior, Madhya Pradesh
43. Agra Uttar, Pradesh
44. Nashik, Maharashtra
45. Raurkela, Odisha
46. Kanpur, Uttar Pradesh
47. Madurai, Tamil Nadu
48. Tumakuru, Karnataka
49. Kota, Rajasthan
50. Thanjavur, Tamil Nadu
51. Namchi, Sikkim
52. Jalandhar, Punjab
53. Shimoga, Karnataka
54. Salem, Tamil Nadu
55. Ajmer, Rajasthan
56. Varanasi, Uttar Pradesh
57. Kohima, Nagaland
58. Hubli-Dharwad, Karnataka
59. Aurangabad, Maharashtra
60. Vadodara, Gujarat
61. Thiruvananthapuram, Kerala
62. Naya Raipur, Chhattisgarh
63. Rajkot, Gujarat
64. Amravati, Maharashtra
65. Patna, Bihar
66. Karimnagar, Telangana
67. Muzaffarpur, Bihar
68. Puducherry, Pondicherry
69. Gandhinagar, Gujarat
70. Srinagar, Jammu and Kashmir
71. Sagar, Madhya Pradesh
72. Karnal, Haryana
73. Satna, Madhya Pradesh
74. Bangalore, Karnataka
75. Shimla, Himachal Pradesh
76. Dehradun, Uttarakhand
77. Tiruppur, Tamil Nadu
78. Pimpri Chinchwad, Maharashtra
79. Bilaspur, Chhattisgarh
80. Pasighat, Arunachal Pradesh
81. Jammu, Jammu and Kashmir
82. Dahod, Gujarat
83. Tirunelveli, Tamil Nadu
84. Thoothukudi, Tamil Nadu
85. Tiruchirappalli, Tamil Nadu
86. Jhansi, Uttar Pradesh
87. Aizawl, Mizoram
88. Allahabad, Uttar Pradesh
89. Aligarh, Uttar Pradesh
90. Gangtok, Sikkim
91. Erode, Tamilnadu
92. Saharanpur, Uttar Pradesh
93. Moradabad, Uttar Pradesh
94. Bareilly, Uttar Pradesh
95. Itanagar, Arunachal Pradesh
96. Silvassa, Dadra and Nagar Haveli
97. Diu, Daman and Diu
98. Kavaratti, Lakshadweep
99. Bihar, Sharif Bihar
The key features and aspects of all-inclusive development in Smart Cities are:
Promotion of mixed land use to ensure more efficient use of lands. It also includes planning for unplanned areas and ensuring that adjacent lands can be used for compatible activities. This also needs and to make modifications in building buying laws.
Promote House for all and budget homes and make buying property in India easier for people of lower-income segments.
Boosting local economies and commerce to enforce walkable localities. Overall it aims at reducing distances for necessary services which ultimately reduce pollution, traffic jams, and other daily commutation issues.
Preservation of open spaces to develop public parks and playgrounds to improve the number of recreational facilities in the area and contribute in go green mission.
Introducing and promoting diversified transport options including Transit Oriented Development (TOD).
Promoting online services to make governance more transparent and citizen-friendly and cost-effective. This aims at improving accessibility and ease for government services and transparent governance. This also aims at strengthening people's voice about their experiences and using their feedback to improve the administration and services.
Etching the city's identity by boosting local commerce, art and crafts, culture and sports etc.
Introducing Smart Solutions for the betterment of infrastructure and services for area-based development. Making area stronger for disaster and crisis management also includes in the same. 
How Smart Cities Mission would influence the real estate In India?
Development is the key to boost real estate markets hence this mission isn't less than a booster for the real estate market. Smart City Mission is targeting a holistic development which encourages positive property trends in the city. Whenever a location is improved with overall infrastructural development it invites and improves trade and commercial activities as well. Such developments encourage people to settle in that location which positively influences the real estate trends. Moreover, smart cities mission facilitates civic agencies to provide transparent governance which ensures that resident's satisfaction with services is on a rising graph. With a better living and amenities, a smart city unquestionably attracts investors and property buyers.
On an optimistic outlook, the real estate sector in India is certainly going to witness that has not happened ever before, as the upcoming smart cities would the market new dimensions to grow.