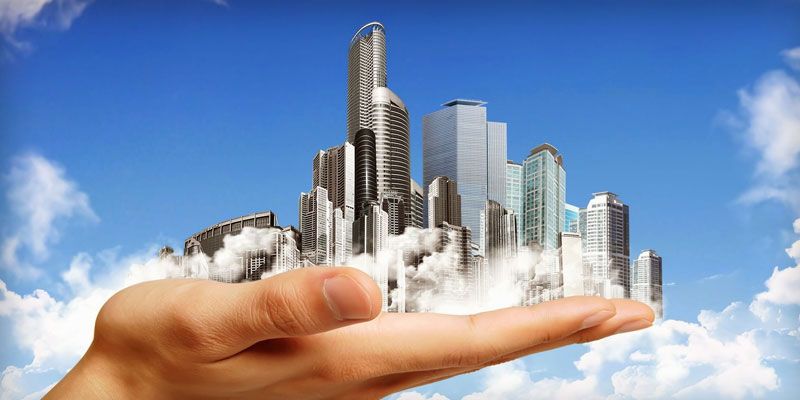 Indirapuram has become a realty destination for the NCR region in Delhi. Being a planned development, Indirapuram houses modern living. Flats are modern and usually furnished for finer living. These were earlier usually exclusive to pricey and well-funded projects like ATS, Gaurz, Gulshan Gomz, and the Mahagun group. Now, the establishment has developed certain facilities like schools, hospitals, commercial and residential opportunities for residents to enjoy a higher quality of life. But is that all there is to buy a property in Indirapuram? These are a few tips that will help you make a better purchase decision –
1. Check The Amenities That Come Along With The Residence- Indirapuram flats are affordable although they help maintain the higher standards of living. Affordable as it might be, the sum is quite a bit for a working salaryman. Investing such money into a residential undertaking, one can expect the best amenities and also of the most superior quality. Common utilities like gyms, parking spaces, lawns, lounges, and elevators are to be expected from these flats.
The working class does not have much time outside work to spare for personal reasons and thus having all such amenities in the residential complex itself can help them socialize and let loose from the troubled over bearings of the society. For everyone from youngsters to the matured folk at the residency, amenities for rooftop playgrounds and swimming pools are also to be sought after.
A flat that comes along with all such amenities truly encapsulates higher living standards and it is everything that one should check thoroughly before investing in 2 BHK Flats for sale in Indirapuram.
2. Check The Registration Of The Property- Checking the registration of a property or site is of utmost importance for a buyer. The right kind of real estate registration allows the buyer certain rights that he wouldn't get otherwise. If the project is upwards of a space of 8 apartments or 500 sq. meters a real estate registration is mandatory.
The real Estate Regulation Authority (RERA) is a major government-aided player in property registration and rule mandating. It provides a layer of security to the investment of the buyer as not less than 70% of the investment money shall remain in an account to be allotted to the builder for land and building purposes. Not only does RERA undertake fiscal responsibilities, but it also has laws for how a regulator can sell, advertise, build, or book a plot.
RERA also has post-purchase reinforcements for the buyer of getting any part of the establishment fixed by the builder if there are any defects within 5 years of purchase. In case of a failed project or unfinished project, the builders registered under RERA make provisions to return the buyer's money as a whole or in installments. The penalties of not registering with RERA can lead to a daily fine of 5% of the project cost on the builder. Thus before investing in a property in Indirapuram, making sure that the project is registered can go a long way for the buyer.
3. Check The Authenticity Of The Builder- Authenticity is built up from experiences and interactions. To get a clear idea of how much of the Promised Land the builder can deliver, one needs to check out his prior projects. The delivery time of the projects and the construction quality can give us a lot of insight into the type of financers, engineers, and architects the builder works with.
This is all you need to know before buying a property in Indirapuram. It is very easy to get duped by builders and promoters but not when you are aware of all the factors that you need to consider before making a judgment call.