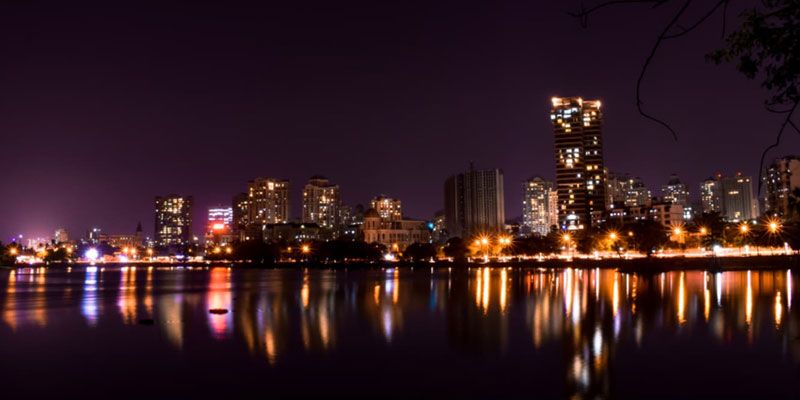 Over the years various neighbourhoods in Mumbai have developed and transformed people's way of living. These suburbs not only have great infrastructure but also ample amenities to make your life easier. People who are looking for a home have started preferring these places as they are well connected by the local train lines.
People prefer to travel by these local trains as they are pretty affordable. Mainly office goers and students use it for traveling daily. But these multiple options also make it difficult for the home seekers to choose a place that provides the best of everything.
Certain places in the metropolis have gained great popularity over the years. Some of those places are Mira Road, Powai, Chembur East, Kandivali East, Andheri West, Goregaon West, Virar West, Andheri East, Mira Bhayandar, and Malad West.
Mira Road
Situated on the northern outskirts of Mumbai, Mira Road has a decent location and infrastructure. Home seekers prefer this location for residential purposes because it has a wide range of property options, good roads, and ample social and retail amenities. This place is properly connected to various other places in Mumbai. If you think of purchasing a property in Mira Road then you can go ahead with your decision.
Powai
Powai has witnessed a good amount of commercial growth over the past few years. You get to have a proper work-life balance because of Powai's good economic development which resulted from an increase in the employment rate and the emergence of new companies. Many start-ups have their roots in Powai. When you purchase a good property in Powai you get to improve your work life and opportunities as well.
Chembur East
There are both commercial and residential properties in Chembur East. If you think of renting out your property then also Chembur east is a good option. There are multiple colonies in Chembur. The Eastern Expressway connects this part of Mumbai to all other suburbs and the main city.
Kandivali East
Kandivali East is located in the western part of the metropolis. This part has developed its industrial as well as residential sectors over the years. Mostly multi-storied and high-rise apartments can be seen in this area. And for that reason, the price of properties is relatively higher than in other areas. It is one of the best places to own a property in Mumbai.
Andheri West
The properties in Andheri West provide you with every nearby facility, be it hospitals or schools. Good roads and access to every transportation make the difference. Andheri West is highly developed and has various IT firms which offer a lot of employment. Overall Andheri West is a haven for every person who wants to have a decent life.
Goregaon West
Goregaon has one of the largest railway stations in Mumbai. It is one of the primary reasons that people prefer to own a property there. Renters also prefer to rent an apartment there because of the availability of good transportation.
Virar West
Virar West is located in the Northern part of Mumbai. The Western Express Highway connects this part to the other parts of the metropolis. There are various high-rise buildings as well. Many reputed schools and colleges are also present in this region along with many shopping complexes. You will have access to many social and retail amenities if you buy a property in Virar West.
Andheri East
There are many establishments in Andheri East along with a good network of roads, rail, and metro. There are various ongoing projects in Andheri West. And because of that, the market value of these properties is going to rise over time. So, this is the best time to invest in a property in Andheri East.
Mira Bhayandar
There are multiple residential as well as commercial properties in Mira Bhayandar. Many road works are in progress over there, they will be operational next year. These road networks would make people's lives easier. Mira Bhayandar is a perfect place for you if you want to invest in a property to have future gains.
Malad West
The locality in Malad West is great and decent. There are some great luxurious properties in Malad West. If you want to improve your living standards and have financial security then Malad West is your best option.
Every neighbourhood in Mumbai has unique and well-developed properties. There is an ample numberof options you can choose from. No matter where you buy a property, you can be assured to have a better financial future.