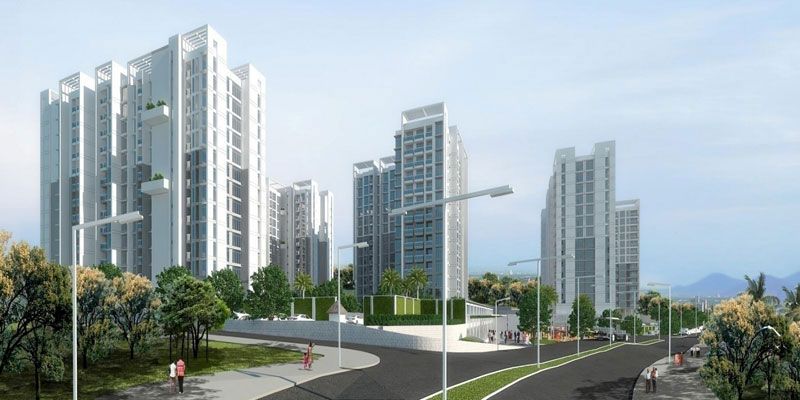 In old days, Panvel had an impression of being the halt for visitors due to its controversial location at Mumbai to Goa or Bangalore highways. The old town of Panvel is composed of very few buildings and apartments. But now you will see a different picture there as real estate in Panvel is the key investment sector in Mumbai.
The growth did not rise overnight, but the combination of luck and other factors. The connectivity is one of the major reasons as it adds the highways for many logistics and industrial hubs. The availability of huge plots made it possible to plan and design various projects around it. And slowly, the market in Panvel grew up with positive influence. Here, you will get the detailed info behind the growth of the real estate business in Panvel, Navi Mumbai, and why people are ready to invest here for Property for Sale in Panvel, Navi Mumbai to gain maximum profit.
Reasons Behind the Real Estate Investment in Panvel:
Generally, we know the destination of Navi Mumbai which has many things to attract you soon. Panvel is a part of Navi Mumbai continues the legacy and shows its current state by showering future job opportunities here. Panvel never fails to impress investors when it comes to new real estate projects.
Good Connectivity:
It is a well-connected area to Pune, Bangalore, Goa, Hyderabad, and other cities by the emanation of excellent highways. Mumbai's one railway station of Suburban also ends here. It has major proximity to major JNPT ports and many industrial hubs as well. There is nothing more to prove its efficiency as a residential destination. There are vast lands at cheaper rates as compared to central Mumbai. Many ones are thinking of it as a future industrial hub when most of the people would like to switch here.
Future Opportunities:
The future opportunities for Property for Sale in Panvel, Navi Mumbai are looking good as many developments are still going on. With the proximity of the International Airport, the infrastructure has shown its grace. As a future result, many metro and harbour lines are likely to explore within the next few years to decongest the traffic roots in Mumbai.
With the development of new projects, many job opportunities are on the cards. Apart from this, housing opportunities will increase.
Properties Valuation:
Property price can be comfortable now as the rate per square foot is Rs 5700. But there is the possibility for a huge rise in the price as a fruit of major developments. If an investor chooses this Panvel, Navi Mumbai area, they can expect a better outcome in the future.
Alternative Vacation home:
Panvel has excellent picturesque views of Matheran, Khandala, Lonavala hill stations, and western ghats. Other locations like Forests and bird sanctuaries will make your day here. You may prefer this area as an alternative home.
The Hotspots Behind Investment:
As per the consideration of upcoming projects, one may target the area of JNPT and Panvel. Other major investment opportunity arises from NAINA and International Airport in Navi Mumbai. These two areas will come with wide opportunities for potential investment and profit.
Hence, you may observe the Panvel as a major transformation and investment opportunity in the coming years. The city looks very convenient around the serenity of nature. You can compromise the price from Mumbai and stay here. It would save significant costs and you will get a dream life apart from the congestion in Mumbai. One needs to put his eye on diligent projects and emerging areas here.
It is finally your call whether to proceed or not. As an investor or end-user, you would get a lot from here. For some other information regarding real estate sectors, follow up on the related blogs.