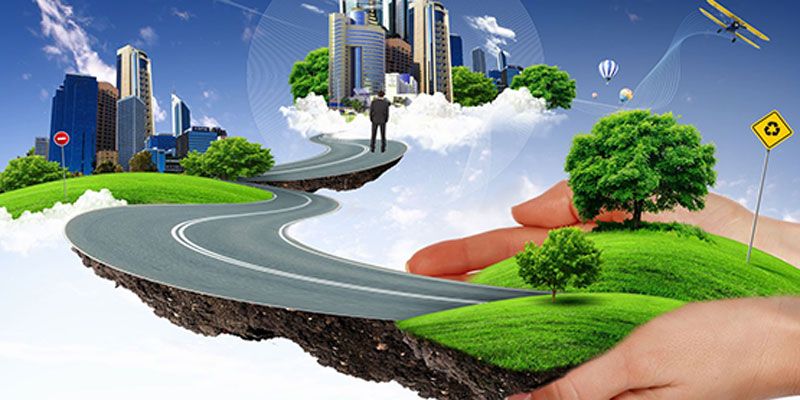 The real estate market in Dwarka, which is located in Southwest Delhi, is developing rapidly with each passing day. Dwarka is reckoned as a Future Sub-City of Delhi by the real estate developers who have noticed the full-fledged connectivity of the place with the neighboring places and its recent infrastructural development.
Exceptional Connectivity
Dwarka is situated near the international and domestic airports of New Delhi. Surrounded by the highway NH-8, it has several major landmarks in the vicinity namely outer Ring Road, Pankha Road, Najafgarh Road, Janakpuri residential area, Delhi Cantonment and the Rewari railway line. Besides this, the tech city Gurgaon is also located at a close distance.
Infrastructure
The sub-city of Dwarka is fully connected through the Metro Rail. In addition to this, plans are being charted out and accordingly it is expected to be connected to Gurgaon via Metro in the near future. Currently, nearly 2 lakh families reside in this sub-city. Among this, DDA flats, Co-operative Group Housing Societies (CGHS) constitute the major component of housing in the sub-city, Dwarka. Moreover, the DDA has developed several LIG (Low Income Group), EWS (Economically Weaker Section) and re-settlement housing schemes in the city. Therefore, speedily growing infrastructural set-up, improved transportation and excellent basic facilities like best colleges, premium eating joints etc. are some other major reasons for Dwarka turning into the ultimate choice for property investors. However, potable water and lack of security are some of the major drawbacks of this area. But with time as the sub-city gets transformed into a well established city, these problems will also be addressed and taken care of.
Rising Property Value Trends
Property investment in Dwarka is a safe bet for its strategic location and connectivity to other important places. Currently, residential property market is booming wherein apartments can be availed in the sub-city at a range of 5,000 to Rs 10,000 per sq. ft. In case of rental values, the range lies between Rs 10,000-18,000 per month. Owing to its superb connectivity to Delhi and other NCR cities, both property investment and rental-housing is highly active in comparison to any other neighboring area.
Transformation
The demand for real estate in Dwarka has fuelled several major developments with upcoming building project like Delhi's fifth ISBT (Inter State Bus Terminus) at Sector 23 extolled as also the largest. In addition to this, DLF has initiated the largest Exhibition and Convention Center in India as well as numerous 5-and 7-star hotels. These structures after completion will transform the entire look of the place and mark Dwarka as a well-developed sub-city in the region.
Dwarka: The Upcoming Sub-city in Delhi
In keeping with Dwarka's decent and respectable environs, its property market is bound to grow and progress at an accelerated pace. With its marvelous connectivity through both rail and road, Dwarka sub-city is soon to become one of the best real estate options near the mother city Delhi in terms of accessibility and affordability.