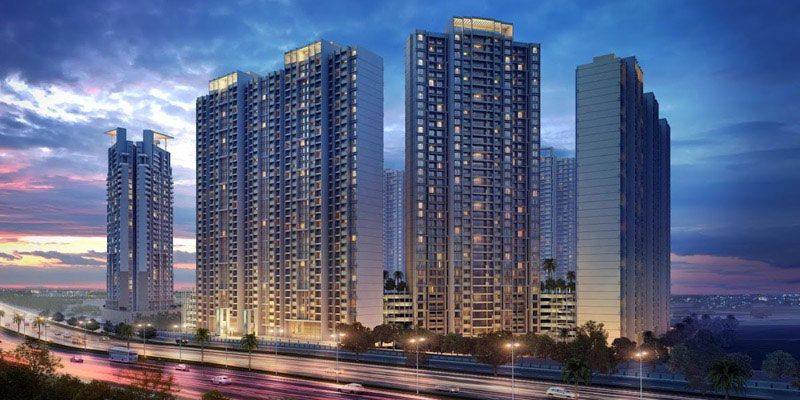 Panvel is an amazing real estate destination for the investors with limited budget and portfolio. If you invest in a property in Panvel, Navi Mumbai you can expect a fruitful return in just five years. Here in this article, you will learn about the hotspots in Panvel and the amazing neighbourhood on which you must keep your eye. These places are best for investment and you will have maximum returns investing in here.
If you want to buy a property in Panvel, you can choose to invest in these places.
Marathon Nexzone
If you are looking for world-class infrastructure, quality, and amazing price, this is the best place to invest. The 2BHK flats are preferred mostly by the people because these have amazing interior designs and aesthetic touch to match the preference and taste of the contemporary buyers and investors. You will feel that you are living in a seaside if you choose to buy flats here. It has modern facilities and a good price.
Arihant Akanksha
This project is best among all in Panvel as you get affordable housing options for everyone. It is located near to the Palaspe Phata and you will get 2, 3 and 4 BHKs in a panel with amazing terrace apartments.
The price range is affordable with comprehensive facilities such as security systems, power back up, rainwater harvesting, twin elevators, paved tracks, and much more. There is covered parking with two-wheeler stands. Akanksha is a good place to invest if you are a new family looking for ambitious investment backing.
Kalpataru Riverside
This is one of the mega housing projects. It is the best hotspot for loyal buyers who prefer to settle in branded housing projects. This is near to the railway station, school, Mall, Pune expressway, and much more. This project has earned a 100 % sale out figure and even its pre-launch offers are expired. Several resale flats are available in Kalpataru. You get amazing offers and can choose to invest in either 2.5 BHK or 2 BHK. There are enticing clubs and you can also take a spa membership.
Why Should You Invest In Panvel?
Here are a few reasons why you should invest in properties in Panvel.
Good Infrastructure
This place is a well-planned city with amazing amenities and infrastructure. You will get gyms, banks, clubs, restaurants, recreation, and amusement parks. This makes Panvel a good social infrastructure. It will also become an educational hub soon with prime colleges and schools opening their institutes here.
Ambience
The ambience and surroundings of Panvel are amazing and safe for you and your family. You can stay here without any trouble.
Seamless Connectivity
This city is well-connected to Mumbai and Thane by train and road. Panvel is also connected to Mumbai-Pune and Mumbai-Goa highway. The Sion-Panvel highway helps to connect Panvel to Navi Mumbai.
Better Investment Returns
As mentioned earlier, investing in the properties of Panvel will provide you with better returns in the future. This is because of the famous places that are near to it. The famous tourist sites like Haji Malang, Raigad Fort, Elephant cases, Kalavantin Durg, Karnala Bird Sanctuary increases the property value of Panvel.
Affordable Rates
The projects and properties mentioned above are examples of the affordable price range. There are luxury homes, villas, bungalows, flats, and much more available in Panvel.
Therefore, you can invest in the projects above or can perform some research to find the best properties in your budget. There are several real estate companies online who list amazing properties that fit your requirements. You can choose among them and invest in the best project to get better returns in the future. You can also choose a luxury home, villa, or anything of that sort to spend the rest of life with your family.