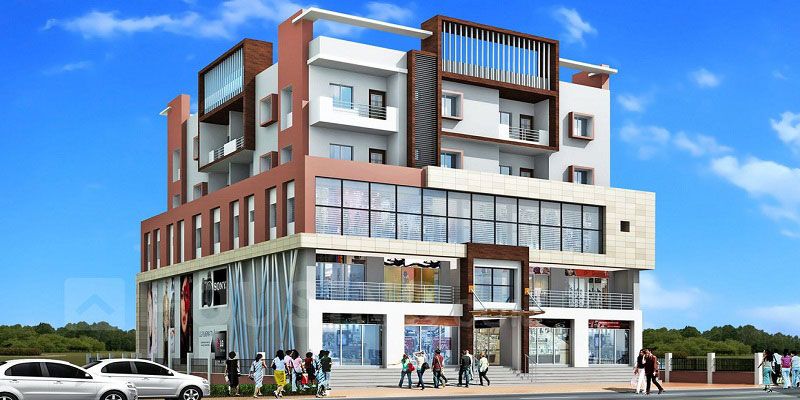 Patna, the capital of Bihar, is an ancient city that has always been a center of art and learning. It was earlier known as Patliputra and lies on the banks of River Ganges. The city is not just attracting people with its ancient historic connection but also with its rapid urbanization and improving standards of living. The city is fast emerging as a smart city with many world-class educational institutes (schools, colleges & universities), healthcare facilities, and infrastructural development projects. Reputed builders of the nation have shown interest in Patna real estate and are constructing new residential projects in Patna to live up to the expectations and demand of people looking for property in Patna. If you are also planning to buy property in Patna, here is a list of the top 5 localities where you can find amazing flats, villas, independent homes, etc., in this city.
New Patliputra Colony: For Beautiful Residences: The New Patliputra Colony in Patna is gaining popularity among property buyers. The newly built colony has beautifully designed residences that are suitable for all types of property owners. It is located near the P&M Mall and also has a number of good schools in its proximity. The average price of buying property in Patna's New Patliputra Colony is around INR 3,500 per square foot to INR 4,000 per square foot.
Bailey Road: Posh & Safe Locality: The Bailey Road connects Patna with Danapur. It runs through the heart of the city and has some of the most luxuriously built residences throughout. The important landmarks of Patna like Patna Secretariat, Patna Women's College, Patna Zoo, Bihar Museum, Delhi Public School, Paras Hospital, Patna Junction Railway Station, and Patna Airport lie on or near this road. It is also accessible to the popular markets of Patna where you can easily find top showrooms of clothes, automobiles, etc. Buying a house in the posh and safe locality of Bailey Road would cost around INR 3,300 per square foot to INR 3,750 per square foot.
Boring Road: Reside With The IAS & IPS: Officially called Jai Prakash Narayan Path, Boring Road is one of the most amazing places to live if you want to buy individual house in Patna. Majority of the retired IAS and IPS officers have their uber-luxurious homes in this area of Patna. It is the most upmarket shopping area in Patna with a number of expensive shops opening up recently in this part of the city. The proximity to Patna Railway Station & Patna Airport along with close proximity to top restaurants, eateries, automobile showroom, etc., make it a great area to buy your dream home in Patna. The price ranges from INR 4,000 per square foot and goes to INR 4,500 per square foot in this locality.
Danapur: For The Suburb Lovers: Danapur, also known as Dinapur, is one of the best localities for those looking for a quaint and calm neighborhood in Patna. Located on the outskirts of Patna, Danapur is the city's satellite town that is undergoing a rapid development. One can find residential homes at a much cheaper price in the Danapur area of Patna as compared to other areas like Bailey Road or Boring Road.
Bihta: Growing Real Estate Market: For those who want to buy a house in Patna or its neighboring area, at a cheaper price and enjoy some good returns on it, Bihta is the perfect locality. It is a growing real estate market near Patna, which has experienced a rapid urbanization and economic growth in the past five to ten years. Many top builders in Patna have shown interest in this locality and a number of residential projects are under the funnel.
With its economic growth, improving standards of living, and amazing education opportunities, Patna is attracting people from all parts of Bihar and nearby areas. These are some of the localities that we feel are best for buying home for families as well as working class and that too in all budgets. If you feel that there are any other localities that are suitable to buy property in Patna, let us know in the comment section.