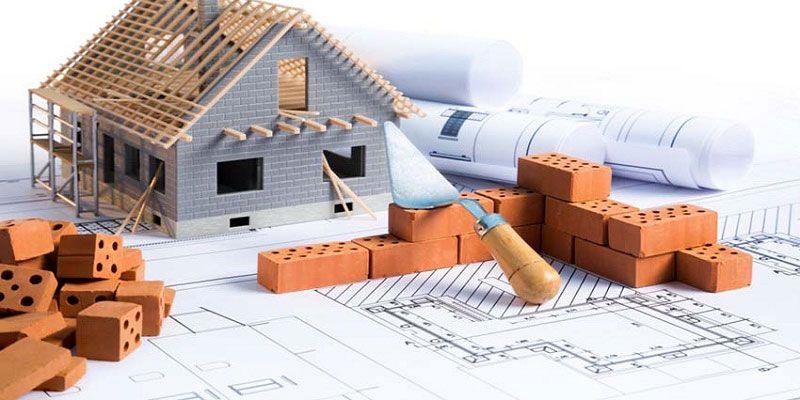 Although property market in India witnessed a slowdown after the demonetization move and GST implementation, property demand in Delhi NCR kept growing at a steady pace. As the housing supply in Delhi has minimized in the past years, people are shifting their attention to the National Capital Regions like Noida, Faridabad, Ghaziabad, and Gurugram for property purchase and investment. Over the past few years, some areas in Delhi NCR have emerged as real estate hotspots that are attracting property buyers and investors alike. Here's the list of the 5 real estate hotspots in Delhi NCR that have gained momentum in the past few years.
Ghaziabad Along NH-24: With the infrastructural development taking place along NH-24 in Ghaziabad, it is emerging as a real estate hotspot in Delhi-NCR. It has seamless connectivity with neighboring areas like Delhi, Noida, and Greater Noida via the NH-58, NH-91, State Highway 57, and New Link Road. With its affordable property options that are witnessing a constant price appreciation, this area takes real estate in Ghaziabad to new heights.
Neharpar Or Greater Faridabad: The Neharpar area of Faridabad is rapidly developing into a world-class residential real estate location. There are a number of new residential and commercial projects being launched in this locality that are attracting people from around the city. Due to its developing stage, the property prices in this area are also quite affordable. Moreover, the Kalindi Kunj by-pass project, Delhi-Metro connectivity, and the two bridges connecting Neharpar or Greater Faridabad to Noida and Greater Noida also act as important factors for making this area a real estate hotspot.
Dwarka Expressway: Connecting Delhi and Gurgaon, the Dwarka Expressway is acting as a real estate hotspot because of its rapid development. This area has experienced as much as 200% appreciation in property price in the past 5 years and would continue to do the same in the coming years as well. Flats, apartments, and plots for sale in Dwarka Expressway are adding to the charm of real estate in Delhi, especially the mid-end segment and high-end segments. There are even many townships being set along the Dwarka expressway that are attracting people who are working in Delhi as well as Gurgaon with amazing facilities and amenities.
Greater Noida West: Greater Noida West aka Noida Extension is becoming a favorite among property buyers as well as investors. New connectivity links via Metro, Yamuna Expressway, Noida-Greater Noida Expressway, and Faridabad-Noida-Ghaziabad Expressway are encouraging people to buy property in this locality. The price of residential property here is in the affordable range from INR 3,000 to INR 3,500 per square feet. The civic infrastructure of the area is also commendable with excellent road network, sewage, drainage, underground power infrastructure, and water supply. Additionally, the Greater Noida Master Plan 2021 is all set to take the real estate in Greater Noida to the next level.
New Gurugram: New Gurugram, located near the Kherki Dhaula area of Haryana, is raising as a residential hub for the affordable property seekers. The seamless connectivity that this developing area shares with other parts of the NCR via the NH-8, Kundli-Manesar-Palwal Expressway, and the Dwaraka-Gurgaon Expressway is one of the biggest reasons why people are showing interest in this location. Due to its excellent connectivity with the employment hubs like Gurugram and Manesar, Sector-82 and Sector-92 are also attracting a number of people. Seeing the pace of development, the area is expected to have high returns in the coming future.
Real Estate in Delhi is almost saturated with most of the localities in Delhi being fully-packed; however, the neighboring areas in the National Capital Region are acting as real estate hotspots where people can invest. Whether it is Dwarka Expressway, Neharpar, Greater Noida West, New Gurugram or Ghaziabad along NH-24, there are many localities in Delhi NCR that are emerging as a favorite of property buyers and investors alike.