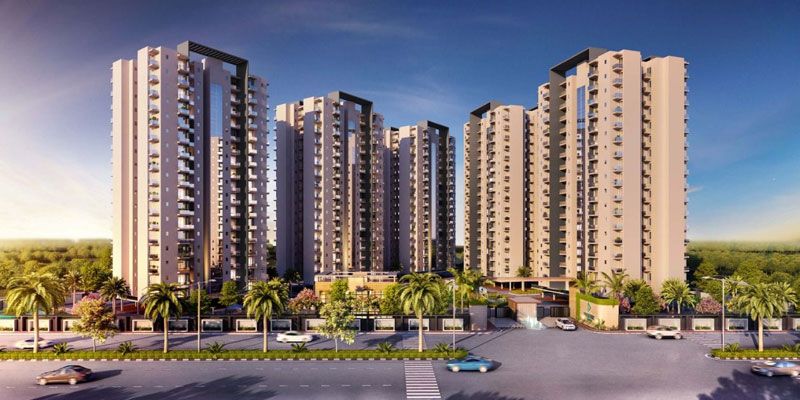 Previously a small town near Chandigarh, Mohali has seen significant infrastructure development and has become a desirable residential area.
People from all around the country are relocating to Mohali because there are so many job opportunities. As a result of this opportunity, there is a huge market for residential property in Mohali. Because of the convenience and accessibility provided by the location, most individuals choose a wise decision by investing in the Mohali Residential region. It provides you with an incredible sense of serenity, the atmosphere is wonderful and self-sufficient, and it also provides you with a magnificent way of life.
Mohali, along with Chandigarh and Panchkula, is regarded as one of the top ten cities in India in terms of the IT industry. Aside from that, the city boasts a variety of academic institutes and a progressive governmental infrastructure, which distinguishes it from other cities in the region. Considering these characteristics, it's easy to see why  Rental Property in Mohali is high on the priority list of desirable areas for investment in residential real estate. Other factors that contribute to the city's appeal include:
A Serene Lifestyle - One of the reasons Mohali is a famous tourist destination is the presence of numerous temples and sacred sites, such as Vaishno Devi Mata Mandir, Gurudwara Amb Sahib, and Gurdwara Sant Mandal Angitha Sahib. There are also the gardens, such as Silvi Park and Sukhna Lake. The city boasts a lot of work possibilities and educational institutions, yet it's not as busy as a huge metropolis like Chandigarh. The city has excellent weather because it is situated in the Shivalik range's foothills.
Convenience - Mohali has excellent transportation, both domestically and to other cities. The city is kept connected via a transportation network. There is a bus stop in the city centre as well as a train station in Phase 9 industrial sector. Mohali also has an international airport, which is a branch of Chandigarh airport.
Right Place For Sports Fans - Mohali is also known as the sports capital of the state of Punjab. While the Mohali stadium, or the Punjab Cricket Association, is well-regarded, the city also includes a hockey stadium and approximately 8 sports cinemas that offer a variety of activities such as swimming, table tennis, volleyball, and so forth. The Punjab Warriors, a Hockey India League hockey club, play their home games at the Mohali Professional Hockey Stadium.
Amazing Options - People may easily locate the ideal home in the city, with 1 BHK to 3 BHK homes for sale in Mohali. Seeing the city's infrastructure growth, a number of reputable builders have developed some ground-breaking projects in the city. It is quite simple to locate the ideal 3 BHK flats for sale in Mohali that also fit your budget and provide some of the top conveniences that one may desire for a pleasant living.
Building a Career - Mohali is also host to a variety of academic establishments, such as the Indian School of Business (ISB), Chandigarh Engineering College (CEC), Army Institute of Law, National Institute of Pharmaceutical Education and Research (NIPER), and others. In addition, many businesses have set up shop in Mohali. This means that if a person decides to relocate to the city, they may be certain of a plethora of job options.
Because of the fantastic lifestyle available, numerous real estate developers are investing extensively in the city's diverse residential and commercial projects. This is also the reason why Real Estate Mohali are fairly priced. So, now is the moment to invest in real estate in order to enjoy large rewards in the future.
Mohali used to be a small town recognised solely for its proximity to Chandigarh. The city's massive developments have helped to put Mohali on the map, creating it a popular spot for residential real estate investments.