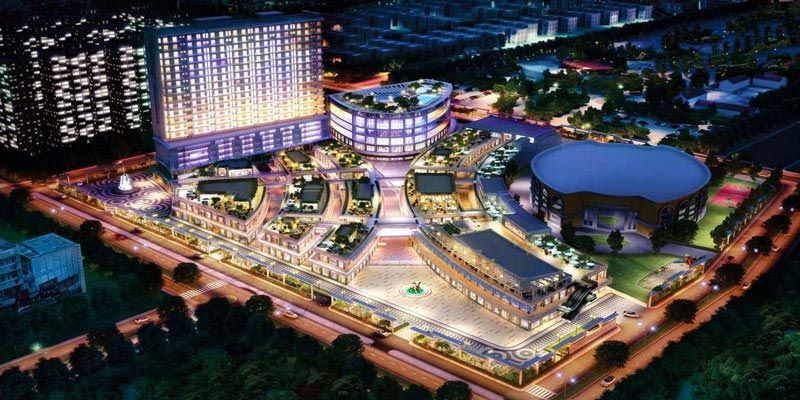 Want to engage in real estate? Well, investing in real estate is often seen as a positive option. So you can anticipate great benefit from investing in a prime place such as property in Indirapuram, Ghaziabad. Besides providing individuals and business owners with exclusive facilities, Ghaziabad has effectively become the next rising real estate hub in the area of NCR. A substantial number of infrastructure projects have already been successfully purchased and carried out.
For several years, Ghaziabad has indeed been totally changed. The Ministry of Housing & Urban Affairs has rewarded the city more gladly for its innovative drive of cleanliness. Ghaziabad seems to be the ultimate place to invest in real estate, to create a personal property, or to purchase your dream home.
The following are among the top reasons for investing in Ghaziabad real estate:
Smooth Connectivity:
Ghaziabad is already on the Grand Trunk Road efficiently. The town is well linked to its surroundings and other towns. With strong ties with other NCR zones, such as Noida, Greater Noida, and Delhi, Ghaziabad provides home buyers with a great opportunity. In addition, it was convenient for residents and tourists to move by metro.
Transportation has become a pastry to go to the bureau. Ghaziabad would deliver high-speed access from Noida sector 62 to Indirapuram, which is becoming a reality. The six-lane highway from NH24 in Ghaziabad into Raj Nagar Extension would be another positive thing.
City Limits:
Most Indian cities are currently expanding. There's no exception from Ghaziabad. Construction companies in the city emphasise the best possible infrastructure and cautious analysis consultation process to increase urban boundaries. Investing in real estate ventures in the suburbs of Delhi should therefore not be in question.
Speedy Railway System:
The venture is tempting and can improve Ghaziabad's connection with other towns and cities. It begins in Delhi and passes via Ghaziabad to Meerut. Within only 50 minutes, the project will help individuals to migrate 92 kilometers.
Basic Amenities Along With Luxury:
In Ghaziabad, there are no shortcomings in public facilities such as schools, clinics, pharmacies, and supermarkets. The best thing is that such facilities are situated in a radius of a few kilometers of housing. So it will be financially viable to buy 2 BHK apartments in Ghaziabad. Also within a range are luxuries like malls, jewelers, restaurants, boutique shops, and rising salons. Ghaziabad is certainly an ideal place to buy a property.
Industrial Hub:
Ghaziabad is indeed an industrial hub that draws enormous numbers of people from all over the world. The region's importance has been enhanced by the development of many multinationals such as ITC Coca-Cola and many others. Ghaziabad is often said to be the next location for ITs and BPOs in the northern region! The requirement for commercial and residential properties in this area can be increased. Investing in a building is a lucrative business.
Good returns:
If you want to buy a house in Ghaziabad, it's time to invest in building prospects in various properties in order to generate good returns. As the requirement for properties is strong, investment in one can get great returns when you lease or perhaps even resell your property after a while.
Final Words:
As you've seen, Ghaziabad is supported by a variety of other factors. The area is experiencing real estate tangible growth, powered by some of Ghaziabad's most reputable builders. At the same time, significant infrastructural growth is also taking place in the area. Moreover, Ghaziabad has far more affordable housing choices than Noida and Gurgaon which has important credibility for being a popular location.
If it is someone who is looking for a property for their dream home, construction companies in Ghaziabad are aiming for projects for all. In addition, Ghaziabad is expected to become a residential hub with a host of future development projects. It also has the same potential in the real estate sector as in locations like Gurgaon and Noida.