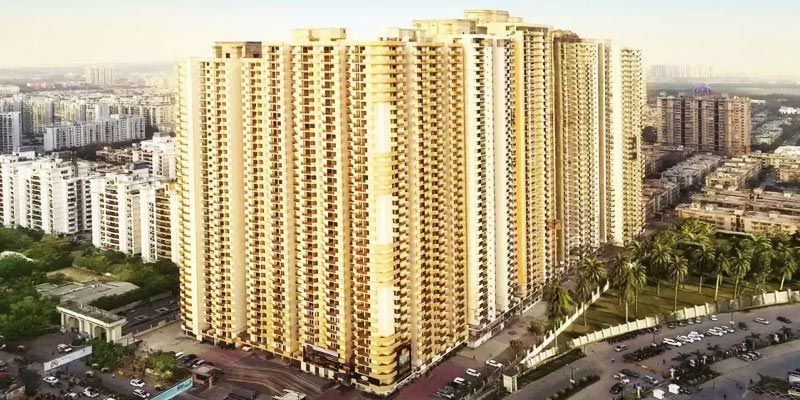 People wishing to buy some affordable properties at a good location, Indirapuram is your destination. It is the most approached place these days in Delhi NCR with its best location, atmosphere and facilities all around as compared to other places. Although there is a wide range of property options to look for starting from residential house, builders house, society flats and apartments. However, a budget constraint property seeker must look for flats for sale in Indirapuram.
Why is there a consistent rise in demand for property in Indirapuram?
Due to the high rise in demands of property in Delhi NCR, a huge number of developers are heading into delivering excellent property options to reasonably priced property hunters. The obvious reason, Delhi NCR is a hub for high-risk industries, especially Noida. People from all parts of India come to the capital of India in search of best job opportunities, resulting in a rise in demands of affordable properties in the nearby areas. So, considering the high demand, numerous reputed property developers are offering flats for sale in Indirapuram, which anyone with a low budget can look for.
Reasons to buy flats for sale in Indirapuram:
Here are some facts about the Indirapuram Properties every buyer must know before checking properties for sale.
You will find all the necessary buildings and places like hospitals, market, clinics and others located near the Flats in Indirapuram.
The flats here in this location are suitable for the IT professionals and employees as the flats are situated near the best IT offices in Noida, Ghaziabad.
The atmosphere is quite clean and relaxing with lots of greenery everywhere. You won't take much time to get adjusted to this attractive new place.
The Properties projects in Indirapuram, either residential flats or society flats, all possess the benefits and amenities in the box for property hunter. So no one would be left unsatisfied.
The Flats in Indirapuram are classy and available in a wide range. What's more? You will be surprised at the rates builders are putting these flats for sale as the rates are extremely affordable.
The lush gardens in the flats of Indirapuram is the strength and epitome of natural beauty to this place.
Several additional facilities like gym, park, 24/7 security, clubhouse, sauna bath playground, etc. available for all.
The flats are constructed after substantial planning and hard work. So, you'll see that the rooms of the flats for sale in Indirapuram are spacious. Also, there are sufficiently spread balconies to sometimes have some fresh air too.
The finishing of the buildings is stunning, and the flooring is done with vitrified tiles.
Indirapuram properties have been into the field of construction, and properties development for years and they strive to make sure their customers get the best homes at affordable rates.
Tips to buying flats for sale in Indirapuram
Take help from the Property Experts or Real estate agents: Don't hesitate to take support from property consultants. It is better than trusting only on your instincts and friend circle. This is possibly the principal investments and buying that you will make. So take all the time essential before signing the deal.
Negotiate well and don't get fooled: Do not trust the property pricing predictions and never be in a hurry into signing the papers. The property pricing undergoes a prime dip now and then. During a festival time like Diwali, a lot of buyers plan to book a house. During this time sellers are keen to sell off their unsold units and eagerly offer discounts, gifts, additional facilities like no extra charges, No Floor Rise, Stamp Duty, etc. so be aware of such tempting options.
Right to Information Act: Take this on top-most importance once you choose and short-list your dream home from the list of flats for sale in Indirapuram. Do check the background of the property and developer as well.