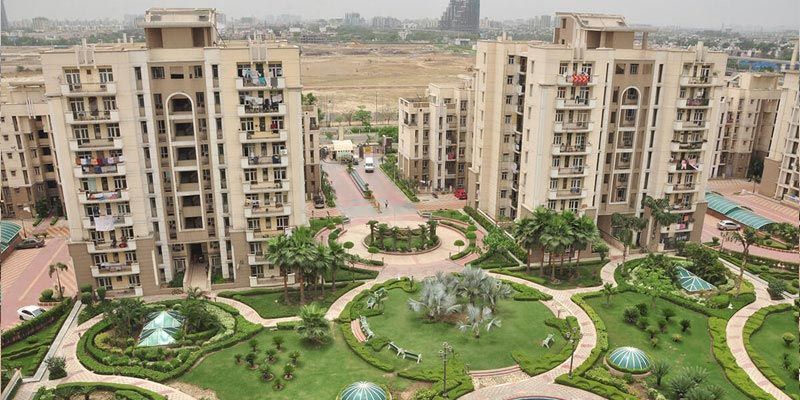 Owing to the best facilities and availability of substantial residential apartments and plots sector 93 Noida is a hot topic for property sale and purchase concerns. This sector has proximity to the employment and commercial hubs, vast expanses of green cover. Sector-93 in Noida has evolved as a residential hotspot for property investors. A maximum number of working professionals and business persons are looking for property in Sector 93 Noida. In addition to a high class and sophisticated lifestyle, the locality offers lively quotient.
Here are some genuine reasons to which Sector-93 is a good bet for property buying.
Locational Benefits
Buying a home along the Noida-Greater Noida Expressway is always enchanting. Some of the leading real estate developers of Noida is fulfilling this requirement productively. This sector is in between the south and south-east parts of Noida. Its location just along the Noida-Greater Noida Expressway has exploded the realty development in the region and opened opportunities for prominent builders to build their business.
Investment perspectives
Post the inauguration of the Aqua metro line, the scope for Properties for Sale in Sector 93 Noida has touched the sky. Also, property prices in the locality have increased people's interest in the past year or during the lockdown. However, this locality may witness soon price appreciation up to five per cent if the State government contemplates over the project of connecting the expressway to Botanical Garden via a metro line. For investment purpose, the property in sector 93 Noida is good as it offers a healthy rental income to its existing homeowners. The current rental value ranges from Rs.15,000-20,000 for a 2 BHK apartment.
Infrastructural advantage
Sector-93 offers some state-of-the-art facilities and infrastructure in terms of well-regarded educational institutions, banks, ATMs, medicinal and healthcare centres, and entertainment options. Owing to these structural benefits, the real estate dealers and mavens are offering property for sale to keen property buyers. They are offering special deals for growing and propelling homebuyers or end-users to invest here. The major hospitals and schools are here for the bright future of your kids.
Proximity to commercial hubs
Another significant factor that decides on buying a property in sector-93 Noida perfect is the easy access to many alleged commercial hubs or office buildings. The commercial hubs are grabbing the attention of several homebuyers and experts. In the neighbourhood to this sector, Express Trade Towers is a house to many companies like InfoEdge, Matrix and Sify technologies, Oracle, Wealth Clinic. These companies open the scope for seeking a job in this sector.
Connectivity advantages
The Aqua metro line is very nearby to Sector-93 Noida, with Sector-83 the nearest metro station. However, it stands at a distance of 3 km approx. The State government has supplementary plans to outspread the metro line from the Noida-Greater Noida Expressway to Botanical Garden. After it is implemented, the connectivity of the sector with be boosted then. It is internally connected with other areas of Noida being located along the Noida-Greater Noida Expressway such as Amrapali Marg and Janpath Marg.
Security Factor
Some residents find this place a bit insecure as the roads become secluded and unsafe during night-time. However, some authorities have confirmed that security improvements like streetlights and guards, at various spots along this area will be done as soon as possible. With connectivity improvements and other infrastructural modernizations in the pipeline, this particular area sector 93 in Noida in addition to other housing sectors along the expressway will witness awe-inspiring buyers' interest in 2021.
If you too are looking for a property for sale at an auspicious location must consider visiting a real estate portal and connect to leading agents. They will guide you buy best Properties for Sale in Sector 93 Noida in your budget.