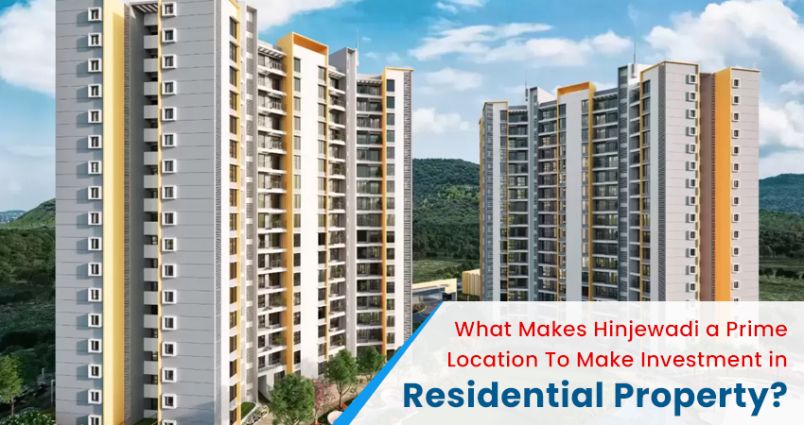 It is justified to say that Pune has claimed its fair share in the real estate market of India and now has become a major contributor to the economic growth of India. Some of the prime locations in this city offer great residential property options that have something to offer for everyone; professionals, couples, families, and even the old migrants. Starting with mid-sized apartments surrounded by all social amenities, and modern infrastructure to premium apartments. Hinjewadi in Pune is located at the heart of the city and is one of the few locations that offer housing options including affordable flats for all types of people.
Believed to be an active IT hub of Pune, Hinjewadi has evolved into a suburban place that has everything people need these days to live a peaceful and smart life. Hinjewadi offers abundant natural beauty and greenery with ample scope for yielding high returns on investments.
If you are planning to invest in Hinjewadi, Pune? But wondering whether it's worth investing or not? When it comes to investing in Hinjewadi, buyers often face a dilemma, as this location has several thriving options including amazing flats for sale in Hinjewadi.
So, to make things easier for you, let's discuss the awesome reasons to invest in property in Hinjewadi.
Lucrative Deal
Real estate is considered one of the smartest and most reliable investments in India after gold. However, in the real estate sector, it is highly important to invest in the right place at the right time after analyzing each and everything. Considering the current scenario of Hinjewadi, it is absolutely a perfect destination for property investment. The location is witnessing high economic and infrastructure development and is one of the biggest reasons to invest in Hinjewadi. It offers a substantial appreciation in price and you can expect a higher return on investment in the future. Hence, potential investors contemplating investing in Hinjewadi at present seem fruitful.
Optimal Rental Income
Undoubtedly, Hinjewadi is an ideal destination for people who are looking for a passive or rental income source. Rental incomes are also one of the influencing factors to be considered for investing in Hinjewadi. Investment in commercial as well as residential real estate segments can fetch you better rental incomes. Many companies are looking for office space and there is a huge demand for rental apartments from working professionals. This proves that investing here will be beneficial in terms of earning revenue in the future as the rental market is flourishing.
Diverse Housing Options
Hinjewadi offers a variety of housing options to investors as well as end-users. There are many residential properties including apartments, bungalows, townships, and villas which are built with modern infrastructure and near other facilities. Most people prefer living in apartments such as 2BHK and 3BHK which are the most popular configurations ideal for couples and families. As a result, one can easily find plenty of flats for sale in Hinjewadi in different segments at different rates.
Business Parks and Excellent employment opportunities
There are some prominent business centers such as Embassy Techzone, Blueridge, and Quadron Business park and most MNCs have their offices here with highly developed infrastructure. This has led to creating more employment opportunities for youth. This will result in the immigration of potential buyers from various other parts of the country. As a result, increasing the demand for real estate in the coming years.
Final Thoughts
Thus, due to all these convincing reasons, this is the right time to invest in Hinjewadi since the future of this area is bright and will surely render you some handsome returns on your investments. Also, there is a huge potential for the personal growth of the migrants with the availability of premium lifestyle amenities in the residential units. Hence, there is a remarkable improvement in the quality of life of people living in Hinjewadi.