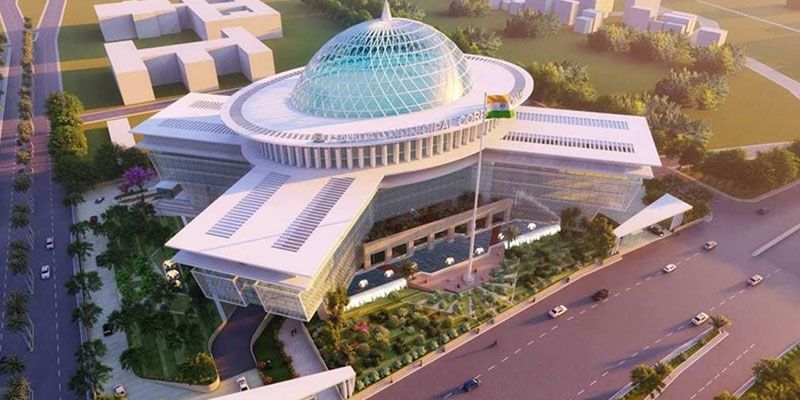 To the allure of wide spaces, picturesque views, greenery, and new residential properties, there is now a significant price increase to consider. Property prices for Flats for Sale in Panvel increased by 3.3% in the April-June 2016 quarter (ready-to-move-in). This is only applicable to properties with a value of Rs 5,000-6,000 per sq ft.
Senior residents, non-resident Indians, and purchasers from Mumbai are all flocking to the destination. This Navi Mumbai neighbourhood provides everything that its more upscale counterpart cannot, but at a lower cost. This might be one of the factors that led to the price increase. Almost often, a spike in buyer demand is followed by a rise in price.
Panvel Has Ready-To-Move-In Flats
The property categories offered under the resale umbrella include apartments, builder floors, condos, and residential residences. According to statistics, the most prevalent configurations are 1 and 2BHK units.
According to a study, the cost of resale houses in the Rs 5,000-6,000 per sq ft price range has increased by 3.3 percent. In comparison to other regions of the city, this is the most significant growth.
In the eastern portion of Navi Mumbai, the following graph depicts the performance of ready-to-move-in flats against under-construction ones.
1BHK RM apartments with a size range of 300 – 1100 sq, ft cost Rs 17 – 55 lakh, while 2BHK units with a size range of 800 – 1299 sq ft cost Rs 31 – 95 lakh.
Apartments are the most common type of rental on the market. Floors and homes built by builders are also available, albeit in limited quantities. A 2 BHK property in Navi Mumbai rents for Rs 5,000-18,000 per month, while a 1BHK unit rents for Rs 4,000-18,000.
Infrastructure Equation
The City and Industrial Development Corporation designed and developed Panvel (CIDCO). The territory has been divided into 44 distinct sections.
CST-Panvel Rail Corridor- an initiative of Mumbai Railway Vikas Corporation (MRVC), is intended to shorten travel time connecting Panvel and CST from almost 90 minutes to 50 minutes. The doubling of lines in the Karjat-Panvel segment, and the inauguration of the section for passengers carried, would improve rail connectivity with Pune.
The Navi Mumbai airport is intended to improve the infrastructure as well. Sanjay Bhatia, CIDCO's vice chairman and chief executive, stated that the Rs 14,500-crore airport's Phase-1 will be completed by December 2018, when planes will begin to take off and land.
Several realtors have stated that the developer community is committed to helping shape the city. According to Bhatia, CIDCO has taken initiatives to rehabilitate project-affected residents, including higher compensation and land allocation of developed plots.
Various Outdoor Locations for Relaxation
In the nodes, CIDCO has developed a three-year implementation plan for the establishment of 13 schools, four major colleges, one-degree colleges, 32 hospitals, 34 religious/cultural centres, and 77 social assistance centres, comprising hostels, indoor sports stadiums, and recreation centres.
The neighbourhood has received a 4.3 out of 5 rating from readers, meaning that Panvel has adequate commuting options and a pleasant atmosphere, but that adjacent amenities are mediocre.
The increase in the supply of housing units in the Rs 1-50 lakh price range has increased. With rising demand and newly constructed supply in the area, Panvel is a good place to invest in real estate.
Social And Cultural Life
Panvel has a plethora of spots where you may go for a one-day getaway and unwind in the great outdoors. You may spend a day at the Karnala bird sanctuary, trek up the Karnala Fort for a bird's eye view, take your kids to the Small eco-park for a fun-filled time, and explore temples such as Ballaleshwar and Varadavinayak.
Property in Panvel, Navi Mumbai has housing possibilities, but Panvel has a lot to provide when it refers to living in a tranquil, stress-free, and low-pollution environment. Invest in Panvel real estate to provide a comfortable quality of life for your family.