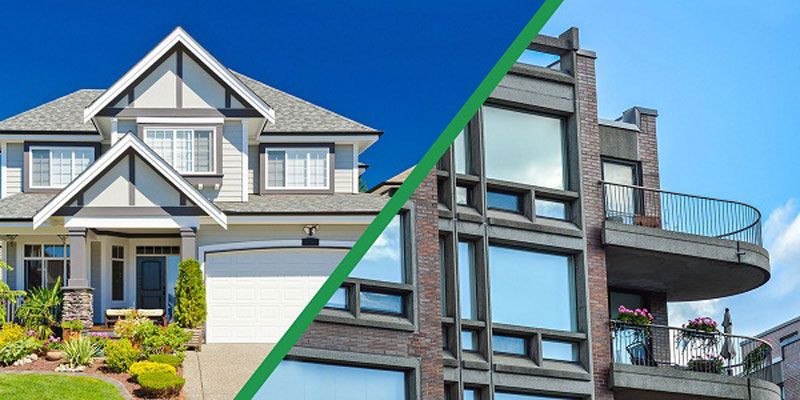 Buying a property is a matter of great concern, spending your hard-earned money on something valuable should be done with utmost care and through knowledge. In the current scenario where economy witnesses constant fluctuations, investment in the real estate sector is the safest and a lucrative decision. Seeing the present market conditions, it is a very intelligent move to invest in property as the rates of the property are 10-20% cheaper. When buying a home what is the first question that strikes your mind? Probably the question that pops up is whether to buy a flat or a house (bungalow in a suburb area)? We provide you certain requisite points that will assist as well as ease you in taking this decision.
Benefits
Flat is a part of a society that has numerous neighbors around.
It is always near to the schools, markets, etc.
It is cheaper in comparison to a house.
Chances of Robberies are very less as the houses is nearby and neighbors are always around.
Cost of insurance is much less.
Disadvantages
Car parking issues.
Disturbing neighbors.
Benefits
You have your own space.
Neighbors are not a problem.
Serene Environment.
Disadvantages
Quite expensive
Houses in the suburb areas face problems regarding Installation of Internet, Phone lines, etc.
Markets and schools are from the house
Safety is a big area of concern
Transport problem arises.
More taxes.
While choosing your type of house it is very important to ponder upon your requirements. Also, your marital status plays an important factor. For those having school going kids, flat is a better option. People who wish to live close to nature, house is the best option. Other alternatives like cottage houses or building with less number of houses can also be taken into consideration. Thus considering the pro and cons of the house and a flat you should decide which one to opt. So, think and decide as your home should be like the one you dream about.