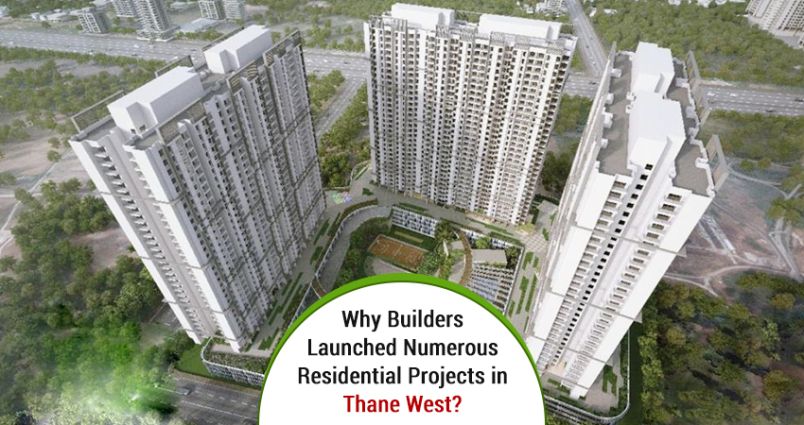 If you are looking for an affordable and full of services residential project in Thane West, Lodha Amara Thane West would be the right choice.
If you are willing in buying a residential plot and flat in Thane West, you are at the right place for you. There are several Residential Projects in Thane West available in the area for aspirant users all over the country and you can book the one that matches your budget. No one can deny the reality that the majority of the people are paying industrial towns due to their nearness to the capital of India, Mumbai.
Look for Lodha Amara – Leading Project
Lodha Amara is one of the popular projects based in Thane, Maharashtra. This project is undertaken by the Lodha Group.
The clean residential property is served with an Activity Deck4, near Club House, Gymnasium, Kids Play Area, and much more for the ultimate ease of the residents. It primarily deals with flats and apartments. Located at a sophisticated site of Thane West, Maharashtra, this upcoming project is offered at a cost price ranging from Rs. 72 L - 1.7 crores per property. The buyers here can enjoy special services such as Reserved Parking, Swimming Pool, Security and Basket Ball, etc.
The property of your dreams is bedecked with all the comforts and luxuries that one seeks in a new abode. This brand new property expected to be completed in Dec 2023, is easily available at the aforementioned profitable rates. Being capable of several sources of entertainment appropriate with the flecked choices of the residents, the Lodha Amara is reliably a paradise for those looking for extreme comfort and tranquility. The promotion team is always ready to answer your questions and queries related to the Upcoming Projects. The aspirant buyers can easily solve their problems without any difficulty.
Infrastructural Development in Thane
The population in Thane is increasing day by day, the municipal corporation is dedicated to getting better the overall infrastructure. Infrastructural services in Thane are noticeable by sprawling shopping malls, numerous flyovers, mushrooming housing projects, broad roads, and healthcare centers, etc. The life quality is rising in the city with the opening of the Station Area Traffic Improvement Scheme (SATIS). The city is properly connected to Western suburbs in the Ghodbunder Road and eastern suburbs through the Eastern Express Highway. Thane is joined to Navi Mumbai by trains and roads. The majority of the residential projects comprise various services which include a gymnasium, jogging track, security guards, 24X7 power backup, and play area for kids, among others.
Residential Projects in Thane West are turning into a hot. It is a likable end for real estate investors who wish to get relief from space congestion. It is even a high property cost in Mumbai. The community has a huge prospective to attract the utmost property buyers in both commercial and residential real estate. Therefore, receiving the attention of property users, investors, and developers, the market of property in Thane is getting flourished.