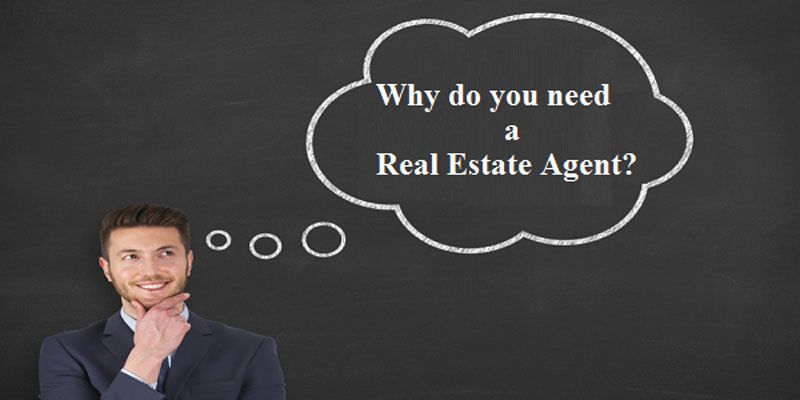 Deals related to property are a matter of utmost importance. Buying or selling a property involves a considerable sum of money. In the world where fraudulent people are encountered almost everywhere it is important to take your property matters seriously and securely. As it is a complicated process it requires proper assistance of a person who is experienced and trained. Most of you think that there is no need of a real estate agent as it is a waste of money. But this is a wrong belief; we give you reasons why assistance of a Real Estate Agent is required?
Following are the reasons that will highlight the importance of Real Estate Agents:
Experience :- Hiring an agent actually gives you a benefit of doubt when you consider buying and selling skills in yourself. You don't require knowing everything related to property dealing if you have an experienced professional with you. But it is important to choose a right person with apt qualifications and knowhow of the field.
Agents act as barriers :- They act as safeguards who keep you away from all kinds of unnecessary deals. Whether you are a buyer or seller the agents filter out the redundant builder agents out of your way. They ensure that only the reliable and potential people contact you.
Knowledge about the surroundings :- The Real Estate Agents have ample of knowledge about the neighborhood areas. They could guide you about the availability of schools, markets, etc. and also they will let you know the right place to start a commercial enterprise.
Information regarding the market conditions :- They are updated with the market conditions so they will keep you informed about the cost of per square foot area, average sales price, etc. Also, they guide you the right time to buy and sell the property.
Professional Networking :- The Real Estate Agents have a strong professional network that could assist in various property related matters like legal issues. Also, if you are facing problems related to property they can provide you with a list of references that could help you solve your problem.
Negotiation Skills :- Real Estate Agents negotiate wisely on your behalf and ensure that the deal is cracked at profitable rates. Their experience and negotiation skills put you in advantage.
Assistance in Paperwork :- Paperwork is the most crucial thing in any property deal. It needs to be completed on time and with accuracy as a minor error can hamper your deal. The Real Estate Agents assist you in completing your paperwork (disclosures) and guarantee zero error.
Assist even after the Deal Closing :- They are always ready to assist you even after the deal is clo sed. They answer as well as help in solving the matters that sprung up after the closing of the deal. By now you must have understood the importance of Real Estate agents. But always remember to select the right person for this job.