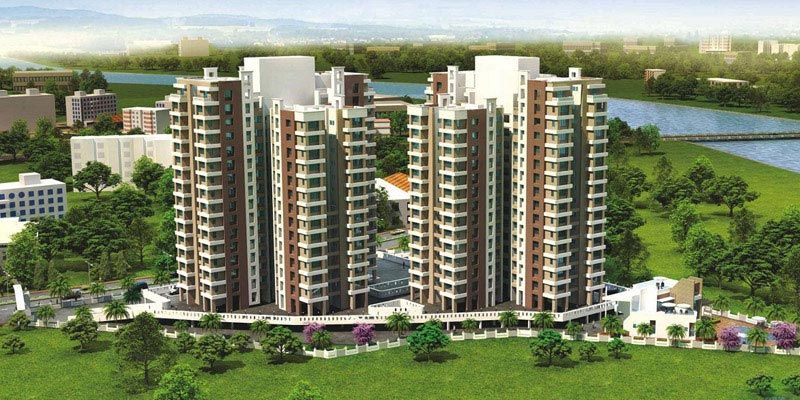 Are you looking for a home that provides all the amenities of metropolitan society and more? Hinjewadi is growing as one of the largest IT hub of Pune. This is located on the north-west part of the Pune city and the benefits and amenities you get to enjoy here make your life a lot hassle-free. The distance from Pune airport would be 12km while that from the station would be 16km. Hence, transportation is easy making it a hub for not just the locals but people coming from far and wide. This has increased the demand for residential homes, flats and bungalows in the prime location.
If you wish to go to Pune, it is only at a distance of 10km while Navi Mumbai would hardly take one and a half hour and Mumbai city would be 2 and a half hour. The incredible position and amenities are the reason why Hinjewadi real estate is now growing at a rapid speed and investors are looking at the place for profit. The Pune IT hub is within the vicinity and is planning on growing worth 700 crores township making it an ideal place for you to invest for the future.
How Is The IT and Educational Sector in Hinjewadi?
Gone are the days when the students used to stay home for their higher education even. With technology, higher education faced a drastic change. Hinjewadi has become a great educational hub. A place for students where they could study and later gain employment would naturally be on the top of the list for many. You would find many top-notch business schools and medical schools emerging in this area. You would find many law colleges here as well. This is the reason why a large population of this area constitutes of students.
A profitable area where investors and renters could make money by renting out places. This also has encouraged the growth of shops either local or malls to sustain the growing population. Builders and developers are coming up with service apartments and builders floors because of the scarcity of hotel rooms and demand for residential and commercial places. Again, star hotels and apartments are coming up with luxurious facilities to facilitate the growth of the IT hub.
A Generalised Idea On Residential Availability
Hinjewadi real estate usually compromises of 2 and 3BHK. Also, there are townships that are being built that constitutes IT cum residential place. As the place is still growing, there is a lot of potential for the housing units as well as the residential places that are coming up incorporating 1, 2 and 3 BHK flats. Townships or residential complexes not only include flat but housing rows, bungalows, villa and apartments. The value of availing them would vary from Rs 4,000 per Sq.Ft to Rs 6,000 per sq.ft. investors are offering commercial places for purchase and hire.
What Are The Amenities Offered?
While residential places and townships are growing, what is essential are the amenities that you would get to enjoy. Water harvesting technology is an environmentally-friendly option. Nowadays, as people are becoming more conscious of their surroundings and environment, ecologically safe and environment friendly housing and commercial spaces are in huge demand. You enjoy all the modern necessities including WIFI and internet with the IT sector located nearby.
Residential complexes come with security, water maintenance, fire safety and maintenance staff. Again, for recreating purposes, local markets, malls, cinema halls are there. From parks to high-end transportation, these help in making everyday life a lot smoother. Again, this location is placed such that you could easily avail the airport, station and public transportation services.
These are the few reasons why Hinjewadi has grown into a populated locality with the increased demand for residential places, complexes with the advantages of city life.