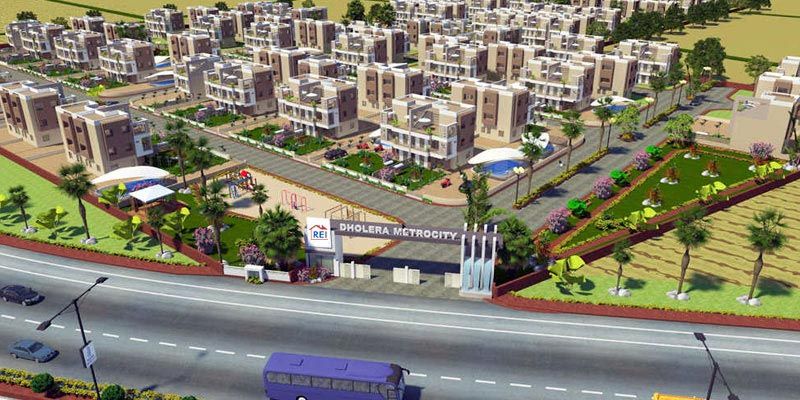 Dholera is now ready to be called as the growth catalyst of Gujarat. This SIR project in Dholera is the reason behind it. Investing in a property in Dholera, Ahmedabad is one of the best choices. This is because there are great advantages which you can receive and also it is the best time to invest in the smart city, Dholera.
If you are thinking to invest in properties, choose Dholera. This place has aviation, defence, biotechnology and also many other innovative techniques and technologies which are important for smart living.
Why Choose Dholera?
This place is one of the most prestigious and first smart city in the country, India.
It is the dream Project of our PM Narendra Modi. He wants this place to be an ultra-modern and futuristic smart city.
This city is the first every city which provides the residents with a smarter and sustainable living environment.
World-class premium facilities and civic amenities are found here only.
Renewable energy is used in this city and also the transportation system is entirely controlled by the central command centres. This helps in reducing pollution and traffic.
This place will also have underground ducts, stormwater drains, water supply, electricity, wind roadways and better connectivity with the entire nation.
This city is one of the most progressive cities in the country which helps promote industrial excellence and innovation.
You will get amazing opportunities here in Dholera. Not only for the businessmen and investors benefits from this city and set their business here, but the citizens also have a better life here. This place is the right place for you if you are looking for a luxurious life. In case you are looking for a property that is in the smart city then choosing this first smart city in India is the best option.
Benefits Of Investing In Dholera
You will get a land in the first smart city of India which has better amenities and world-class infrastructure.
You will get around 1.5 times value for your plot.
Amazing facilities are also there in Dholera. You will get underground ducts on road for stormwater and also an underground pipeline for gas, water, electricity, sewage, ICT and much more.
The roads are planned and the city is developed based on town planning schemes.
The classification of the area is based on different zones like knowledge and IT zone, industrial zone, high access corridors, city centres, residential zones and much more.
Halcrow has planned this smart city, Dholera.
Projects are allotted to different companies like L&T, Aecom, Torrent, SPML and much more.
Where To Invest In Dholera?
The answer to your question is your budget. Your budget will help you to decide on the area where you can invest in properties. Dholera city is one of the best options for investment if you want to do so. The cost of the properties here is still low compared to the other established cities in different states of India.
You can invest in a commercial and residential plot with your budget. One thing that you should always keep in mind is the investment return. You will get amazing returns on your investment once the city is developed fully.
But make sure that you choose trusted and reliable properties before you settle with a deal. Choose a property in Dholera, Ahmedabad which is one sale and invest today. You will get information about the upcoming residential projects in Dholera and also other such things online. There are also real estate companies which will help you to choose better properties at an affordable price. Search online the return value that you can expect of a particular area in Dholera, smart city and invest today.