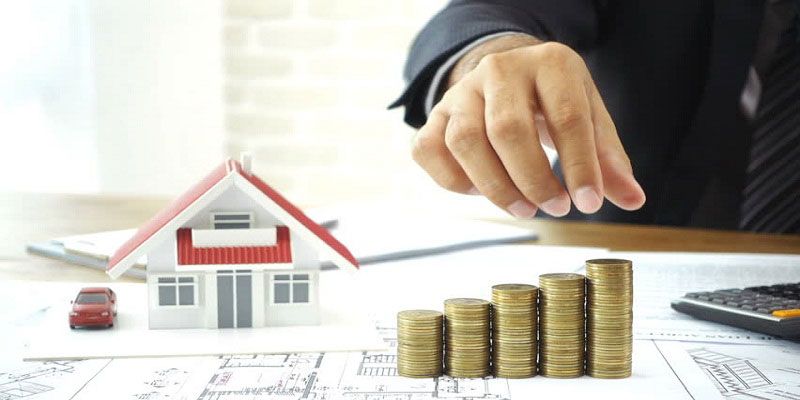 Some recent surveys of Real Estate India have shown greater inclination of non-resident Indians in buying properties in Delhi, Mumbai, Chennai, Kolkata and other metro cities of India. The number of NRIs considering investment in Indian Property is on increasing trend and it is raisin at the rate of approximately 25 to 30 % year by year.
Drop in value of Rupee against Dollar
In recent months rupees has seen a major drop against dollar, serving as a strong reason for NRIs to consider buy Property in India. This drop has made India as a lucrative option for real estate investment. India is emerging as a very strong property market and attracting overseas investments. Falling value of rupee is strengthening other currencies and presenting India as a profitable option to buy property on cheaper rates. NRIs earn in foreign currencies and find it best to invest in big properties in India on way cheaper as they get bigger spaces in the same amount of money (in foreign currency).
Higher Returns On Indian Properties
This is yet another attraction for NRIs in Indian Real Estate. The returns on investment in properties in metro cities and sub cities are highly lucrative. A large number of NRIs prefer to invest in commercial properties in India, because these investments bring even higher profits in terms of rental value and capital appreciation.
More choice, less price
India's metro cities are already overcrowded and properties here are also on peak rates. The expansion of metro cites, development of sub cities and Tier II and Tier III cities brings a lager platter of choice for the NRIs looking for a property in India. In recent years, the infrastructural development of sub cities and other small cities has encouraged builders to offer luxurious properties on very affordable rates. Moreover with more options and competition amongst builders, NRIs get very attractive deals, which eventually turn in higher profits.
Increased Transparency and Trust
RERA has been vital in recovering the faith and confidence of property buyers and positively influenced the real estate sector in India. Increased transparency and accountability has not only motivated Indian property buyers but also encouraged NRIs to invest in Indian property. RERA has made property buying a win-win deal for buyer and revived the trust and confidence in property buying in India.
Low Property Prices
Post Demonetization and RERA policy, the property buying selling in Real Estate India has seen a sluggish phase however eventually market has recovered on a faster pace. Still the price of property in India are on a lower side, say about 15 to 20% of the actual rate, which is greatly pulling NRIs to invest in Indian Realty. Prices over the years have been stable and rather corrected. Moreover, Owing to increased inventory with the builders during and post Demonetization, the competition in market has forced builder to throw attractive deals. Overall the current pricing in Indian realty scenario is highly competitive and NRIs are getting a great advantage of the same.
Earlier too NRIs were investing in Indian Real Estate but with apprehension of untrue sales, lack of safety and transparency. A community of fraudulent builders and real estate agents was enough to defame the entire sector and dishearten NRIs to invest in India, because they don't want to get into hassles and waste their time in such deals. But with enactment of RERA NRIs are feeling more confident and interested in buying residential and commercial properties in India. With this additional factors like weakening rupee, higher returns on investment and more locations to buy property etc., have also boosted NRIs' interest in investing in Indian Real Estate.