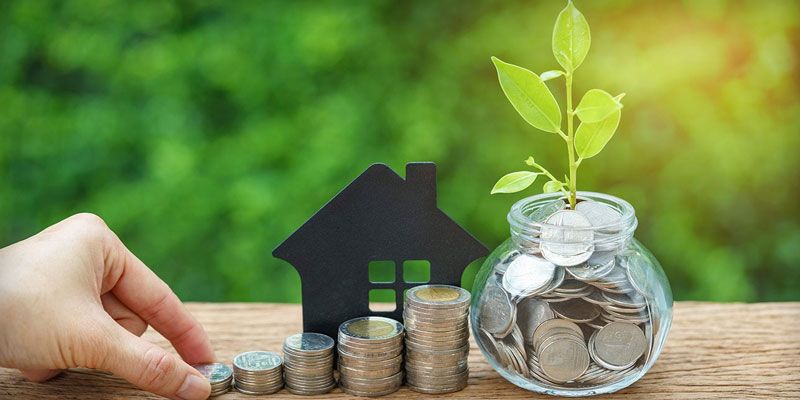 Dwarka is actually a part of Delhi NCR. And, people now are moving from Delhi centre to the outskirts without compromising on luxury, convenience or any other factor. People now are moving towards Dwarka, Gurgaon and other places where there are budget-friendly and luxury flats available. There is a property for sale in Dwarka, and with rapid development alongside people wanting to invest there, NRI's are now really appreciative of it and wish to invest as well.
It has achieved a great deal of investment from residential places alongside commercial ones. It has come with lucrative residential options that will not disappoint you. Usually, NRI's are much more interested in investing in areas where the areas are still developing or there are housing projects which could offer them some great returns.
Well-Established Locality
One of the greatest factors that have been engaging the NRI's towards investing in Dwarka would be the great returns that they would be receiving. When it comes to NRI's, they would want to invest in a locality which would suit their needs and where chances of rapid development cannot be ignored. From commercial places, transportation, living conditions, everything is kept in mind. this offers a better living condition for everyone.
Greater Returns
The flats that are now being build in Dwarka, the existing ones- the prices are not too high but it would rapidly increase once the whole area changes. And, when the whole area would develop, the prices would increase too. This promises that whatever amount the NRI's would invest with, they would get greater returns. A good return on their investment is a wish of everyone.
Availability
Another crucial factor that has led to Dwarka becoming a hot property all over India. The flats that are available now are mostly under construction and therefore come with a reasonable budget. This makes it a good future investment. Also, if anyone wants to move in, there are flat readily available for that as well.
Flats for rent is another factor. If you wish, one could opt for renting out. And because the industrial and commercial places are so closely located, the rent prices are good too. It is an amazing opportunity to buy flats, rent them and as a total earn more.
Also, the rise in the number of luxury flats is astounding. More and more people are looking for luxury flats with all-inclusive. Made by some of the most renowned developers, with luxury flats, you could bargain when it comes to choices and also get some discounts.
Transportation Facility
Having the Dwarka sector 12 truly is a remarkable factor which makes it so famous. There are several colleges located in the area as well and therefore is a great option for investment. Being expensive the returns are greater as well on the property for sale in Dwarka. Also, there is a good connection to the airport which you could reach via the urban extension road.
The amount of mid-budget and luxury flats that are available in Delhi are located in Dwarka. Dwarka is among the top 5 when it comes to purchasing flats and some of the best schools and colleges are located in this area.
Also, hospitals are located nearby, therefore during any emergency, you will face no hassle. The connectivity of Dwarka expressway helps with commute which again increases the workforce. Also, with so many malls and entertainment options available, there is nothing the people here could miss out on. You could always look out for developers and choose projects accordingly.
The future of investment in future at Dwarka is great. And, therefore, these are some of the notable reasons why NRI's are showing so much interest in investing in various projects there.