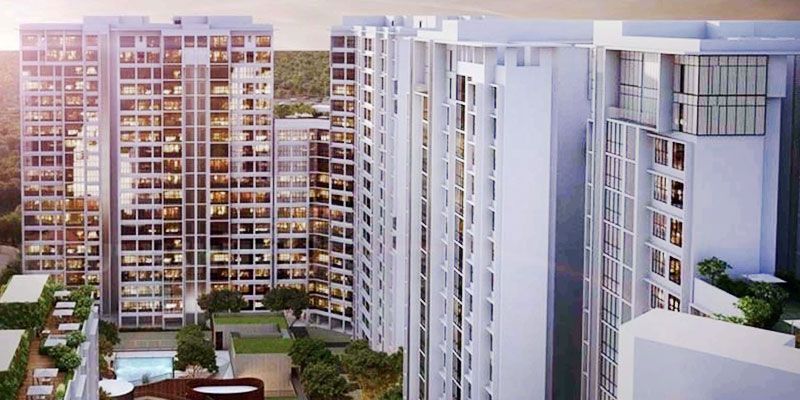 Despite of the fact that Andheri, Mumbai is one of the costliest cities of the world, deficiency of commercial or residential spaces is not a new thing to discuss for Mumbai!
The price list for any residential or commercial properties is super high here and it is rapidly increasing every day. This is why Mumbai has always remained the favorable destination for both the investors and property buyers.
Let's figure out which facts are responsible to make realty investments advantageous in Andheri, Mumbai.
Advantages –
Undoubtedly, in popularity, Andheri is the topmost suburb of the commercial capital of India. This is in the western part of Mumbai and an up-market and posh region of the state. Andheri has its East and West parts both are well connected with other parts of the city through railways. Both the areas have their unique significance. Most of the residential projects are in West Andheri. On the other hand, East Andheri includes a good combination of industrial, commercials as well as residential projects. So, an apartment in Andheri, Mumbai is definitely a BIG deal!
The other influencers are definitely the density of tourist attractions in this part of Mumbai city. Infinity mall, Vanchasiddhi temple, Mahakali caves, Andheri sports complex, etc. and Andheri has several film studios. So, commercial development here helped a lot to influence industrial success. Also, Andheri has good transport facilities and includes SEZ area.
So, it is concluded that whether it is commercial or residential, both East and West parts of Andheri have brilliant property values.
Buying a flat in Andheri?
Today, the property rates in Andheri have been raised up to 100% over its value observed a decade ago. The flats that were ranging between 18000 INR per sq ft, now ranges around 35000 INR per sq ft. but you should not forget the fact that due to highest demands of flats in Andheri, various brand names invest in real estate here and this leads to a competitive market price of the flats.
If you want to get the best apartment in Andheri, Mumbai, buy one in the Western part of it. Why? It will get you good eye-soothing locations, greenery, easy availability of all necessary amenities such as water storage, security service, power backup, and lifts, easy transportation through rail or bus, nearby schools and colleges, and above all luxurious ambience. What else is required for a comfortable and grand stay?
The C S International airport is only 4 km away from west Andheri. You can safely and quickly move through link roads and NH 8. Hence, if the budget fits into your pocket, buying a flat here is definitely the smartest move.
More particular about location? Why Dahisar?
The basic laws of property buying say that you should invest in those properties which are sure to grow its value in the near future, right? Dahisar – Andheri region falls into that group. The area is bound to increase its value. During the last two decades, various real estate developments happened here and many are undergoing. The region is mainly observed with developing residential projects. Adjacency with Borivali is another reason of growing property values in Dahisar. Various infrastructural developments have seen here in the last two decades. Easy railway transportation, accessibility with Western Expressway and presence of many shopping malls are some of the exciting reasons to buy flats here.
The Bottom Line:
Buying properties in Dahisar – Andheri is definitely a beneficial move. If you are looking for an affordable location, Dahisar is the better choice. Here you can buy a 1 BHK flat in and around 70 lakhs. But if raising budget is not a problem, get a prominent location in Andheri, from every aspect it is a beneficial move for you!