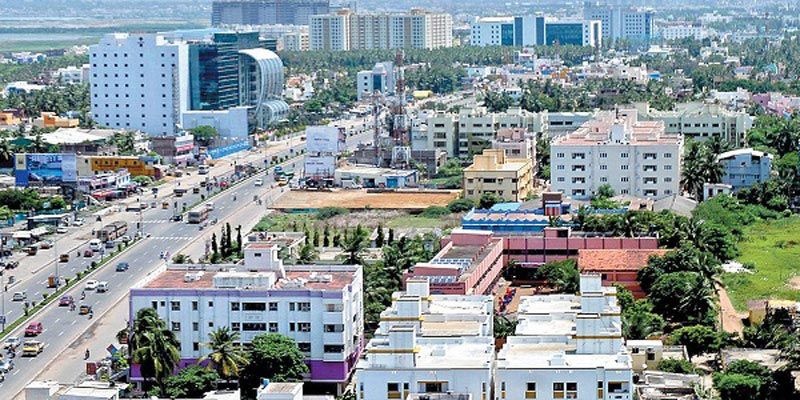 Chennai city, a heaven in south India, generates the interest of buyers and sellers in its Real Estate Market because of the easy availability of affordable and luxurious properties. The property market of Chennai has witnessed a decline in the property prices. The factors responsible for it are global financial market crisis as well as economic and IT slowdown. But several initiatives have been taken by the government to promote the commercial and residential properties in Chennai city.
Trends in Chennai Real Estate
Irrespective of slowdown in the economy of India, Chennai's Real Estate Market is poised for a real growth. Innovative ventures are being dealt with by the real estate developers, which include commercial property, residential properties, agricultural properties and others as well. Providing the buyers the property of their choice is easy for real estate developers because of the numerous choices available in the city. Chennai city is getting transformed to a cosmopolitan city and thus, the real estate sector is experiencing a massive growth promising the profitable ventures in the near future. With the upsurge of large number of clubs, shopping malls, multiplexes hotel and restaurant chains etc., Chennai has a lot for the investors in the long run.
Affordable Chennai Property
Developing affordable housing projects is highly been emphasized by the government of India keeping in focus all the sections of the society. The mass housing projects of Chennai Real Estate Market include DLF and Merrill Lynch, IVR Prime, DivyaSree Developers and many others.
Foreign investors eyeing Chennai Property
NRI's willingness to invest in real estate property of the city is playing a vital role in the growth of this sector. All kinds of villas, studio apartments, apartments and duplex house meets the demands of the people who want to invest in profitable ventures. Thus, with a lot of development going on in the city, Chennai is slowly turning out to be a preferred real estate destination.