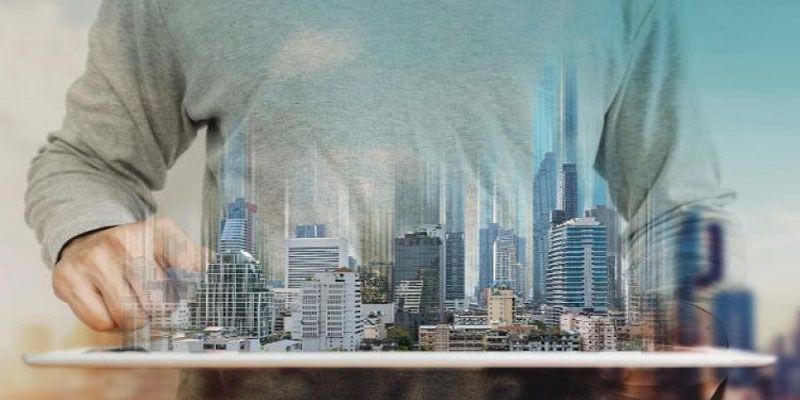 Noida is a micro-market that has a bad reputation for its unsold inventory but it still manages to be the most preferred region when it comes to attracting home seekers from New Delhi and the national capital region (NCR). Amongst the many sectors of the city, Sector 121 Noida is the favorite. With the availability of residential units for all income segments of the society, Sector 121 Noida is seeing substantial demand from home buyers.
Noida's Sector 121 is one of the developing sectors in Noida situated on the Faridabad-Noida-Ghaziabad Expressway. The nearby locations to this region are Sector 62, Sector 63, Sector 68, Sector 71, Sector 72, Sector 123, Sector 119, Extension and Shipra Sun City. As these nearby sectors of this locality are some of the important industrial centers of Delhi – NCR, the real estate in Sector 121 Noida has witnessed an astounding rise recently. Here are some of the factors why Sector 121 Noida witnessing robust housing demand and remains the buyer's favorite-
• Seamless Connectivity:
Noida's Sector 121 is well-connected to other sectors and other cities of Uttar Pradesh and Delhi by extremely good and broad roads. Transport Corporation (DTC) buses and Uttar Pradesh State Road Transport Corporation (UPSRTC) buses run through the locality to provide smooth connectivity to New Delhi (Via Link Road), Ghaziabad (via National Highway), Greater Noida (Via Noida Expressway), Dehradun (Via National Highway 8 and Ranpur Road) and to many other cities such as Lucknow, Kanpur, Meerut, and Gurgaon.
The railway station near to Sector 121 lies at a distance of nearly 10.2 km. There is also a new railway station that is a major railway station situated 28 km away from Sector 121. The nearest metro station is located 6 km away from the area. There is also a new metro rail expansion plan which has been proposed to extend the metro route to Extension. Once it will start, it will ease the traffic chaos around the region further. Indira Gandhi International Airport is 33 km away from the locality.
• Availability Of Some Top Schools and Hospitals:
One can find many good schools and colleges in this region, such as Somerville School, Pragati Public School, International Public School, Parivartan Mission School, National Institute of Entrepreneurship, Shyam Singh Smarak Kanya Inter College, Indraprastha Academy of Science & Engineering, Rajiv Gandhi Institute of Petroleum Technology and Meridian International School of Business (MISB).
The major hospitals in and around Sector 121 are Jagdamba Hospital, Addi Charitable Poly Clinic, Om Medical Centre, CardiaGreen Advanced Heart Care Center, Dr. Usha Bhatnagar- Best Eye Specialist, Eye Health Clinic, and Shivalik Hospital.
• Availability Of Shopping Malls and Recreational Centers:
Some of the best shopping malls and complexes near to Sector 121 Noida are Aarza Square, Regal Emporia, Spice World Mall, Shopprix Mall, City Centre, Center Stage Mall, D Mall, The Great India Place Mall, TOT Mall, City Plaza and Shopping Complex. Some of the popular recreational centers here are Benefit Express Gym, Central Park, Karate Asia - Humbo Dojo, Golf Course, Glued Entertainment, The Big Biceps Gym and many more.
• Get Higher Returns:
The average capital has increased from Rs 4,200 per sq. ft. to Rs 7,000 per sq. ft. in the recent five years in Sector 121 Noida. The growth graph is expected to continue in the future with numerous infrastructure projects. With the completion of FNG Expressway, it is expected that there is a fair increase in residential values that is up to 15% to 20 % in the near future. Jewar Airport would also be an advantage for the area and would undoubtedly change the realty dynamics of the micro-markets nearby the region. Therefore, people can get relatively higher returns on property in Sector 121 Noida. Apart from Sector 121, home seekers can also consider the residential stretch from Noida's Sector 71 to Sector 76.
• Home to Many Renowned Global Corporate Giants:
The nearby localities to Sector 121 like Sector 127, Sector 132, Sector 137, and Sector 142, are the major commercial hubs in Noida. These localities have some of the top corporate giants such as HCL, KPMG, NTT DATA, Info Edge India, Oracle, and Magic Software. Apart from these, more commercial development depends upon the completion of the FNG Expressway. The State government has planned a Special Economic Zone along the stretch which will open ample employment opportunities for people. Therefore, more and more people are migrating to in and around Noida in search of jobs and thus, there is a healthy demand for residential properties for sale in Sector 121 Noida.