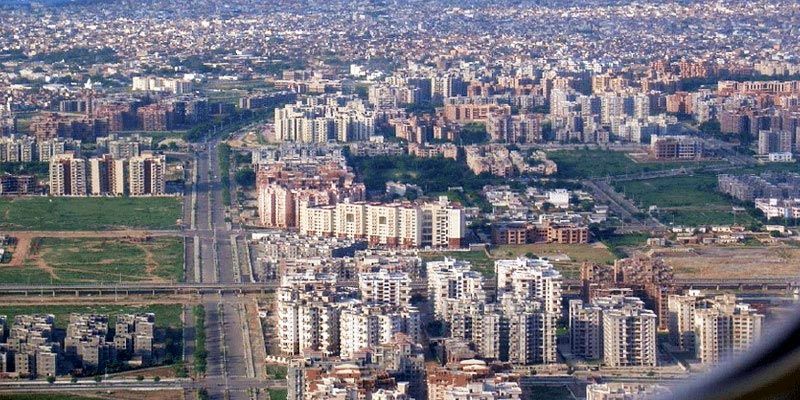 As you have decided and made your mind that now you have to buy a house, you might feel stuck at some point, not able to decide whether to go to buy an independent house in Delhi or an apartment. So, how do you choose? Well, this piece will give you a good insight into the significant advantages of living in an independent house against an apartment.
Privacy: Unlike the case of an apartment, there is no need to feel disturbed by your neighbors. You can live as you want, as comfortable as you think, with your family.
Price However, the price related to buying or construction an independent house in Delhi is considered high, you can enjoy several benefits which develop a more personal attachment to it than an apartment in general.
Freedom: Freedom is the best factor that makes you are your own master in an independent house. No community or association is there to dictate terms.
Customization: You can refashion or restructure any part of this house at any time and any way you want. You can choose your own themes, decoration, fixtures, equipment, and so on. You need not compromise on your tastes or preferences.
Future modification needs: With time, your family can grow, and you might need to expand and renovate your house. This is why an independent house gain the upper hand over an apartment. You can easily select a house with a separate play areas for kids, swimming pools, gym, patios, and anything else you want to have in your dream home.
Additional scope for gardens or any other inclusion: Chance to stay in touch with nature by planting trees and forming a beautiful garden consisting of flowering plants and exotic shrubs. You can enjoy living in a green environment.
Pet rearing is easier: In an apartment, you might face a few difficulties if you want to rear a pet within locality. But it is not the case in an independent house in Delhi in a gated community.
Expansion of higher floors is possible for additional income through rent
Higher returns expected when you sell an independent house
An automatic choice for people that love to live in a self-sufficient, spacious and serene environment
In a nutshell, you need to make an ultimate decision whether to buy an apartment or independent dream house in Delhi based on your preferences and requirements or not.
Where to buy independent houses in Delhi?
Gated residential communities are just everywhere, meeting the housing needs of millions. Different from regular cities, these walled residential complexes with advanced entrances promise higher security to an exclusive community.
What is a gated community?
Gated communities provide residents with a sense of exclusivity—with all those superior amenities accessible within an enclosed space and out of bounds for the outsiders.
However, only a specific category of buyers are allowed to purchase homes; not to mention, they would have to meet the 'able-to-afford criteria' also.
Gated communities are a self-designed organization that residents' welfare associations come up with, to defend the independent house in any particular area.
Advantages of buying independent houses over apartments in a gated community
Good returns on investment when the property is sold
Most of the necessary facilities will be available within the project
These communities have reasonable measures of security in place
Closeness to the residents belonging to a similar social status
Those with a plan to live in their homes for the rest of their lives would find the facilities actually convenient.
Cons:
The significant upfront investment is required.
Security is a concern, and deciding to hire a guard will lead to additional monthly expenditure.
Maintenance and repair bills will be higher.