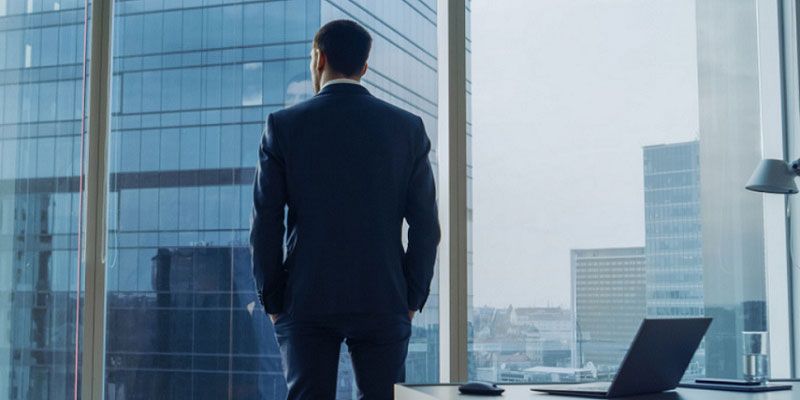 The investment in the Indian realty sector has seen a record high in the first quarter of the year 2019. While many real estate markets like Mumbai, Hyderabad, etc., witnessed a 3% to 12% increase in residential realty demand, there are other cities that experienced a drastic increase in commercial properties like office space, shops, space in business centers, etc. Although we have read and heard about the residential real estate sector and how it stabilized after the devastating hit by demonetization, GST, and RERA, the commercial real estate sector is something less talked about. However, this sector plays a crucial role in the country's economy and understanding the real estate trends of the commercial sector is as imperative as the residential sector for a lucrative investment. Keeping this thought in mind, let's have a look at the 5 commercial real estate trends that are dominating in 2019.
Industrial Real Estate Demand Rises: In the commercial real estate sector, the demand for industrial real estate India saw a drastic increase in the past year. And seeing how the real estate market is performing, many real estate gurus have predicted that the same rise in demand for industrial real estate would continue and soar higher in 2019 as well. This boom is witnessed owing to the growing e-commerce marketplaces. Majority of the e-commerce players have been investing in industrial real estate for logistics services and setting up warehouses and logistics centers for their products. This would, in turn, lead to a stark increase in the leasing value and rental value of industrial land in this year.
Commercial Real Estate Tech Evolution: Technology has certainly penetrated into each and every aspect of real estate and commercial real estate is no stranger to this. The commercial builders and developers are now adopting new technologies in their everyday functioning to not just make commercial real estate more efficient but also make the entire process more environmentally friendly. The tech evolution in the commercial sector is something that one will definitely see growing stronger in 2019. While many technologies have already offered various security solutions for various problems like fire, theft, etc., the management solutions offered by different technologies on the cloud are also adding ease and efficiency to commercial real estate. The technologies like internet of things, automated systems, blockchain, etc., would also add security to the process and attract more investment.   
Office Spaces On Pre-Commitment: While earlier commercial players and real estate investors would only lease out properties that were ready for possession or ready to move in, today, there is a shift being witnessed wherein people are leasing out office spaces and other commercial areas on pre-commitment basis. The growing demand from the commercial players has encouraged people to pre-book their desired office space in the under-construction building. Not just the commercial properties for sale in India but the properties that are still under construction were also in huge demand. In the first quarter of 2019 itself, the lease for office spaces was around 13 million square foot and out of this, around 1.3 million square feet was pre-committed. With so much demand, the trend of pre-commitment in office spaces would certainly intensify by the end of 2019.
Physical Retail Stores Boom: With Amazon launching its retail shops like Amazon Books, Amazon Go, and Amazon 4-Star, etc., many e-commerce store owners and online merchants and vendors are realizing the importance of retail shops and setting up their own retail shops. This move from being solely online vendors to now launching their brick and mortar stores has led to an increase in the demand for commercial spaces in India as well. A number of online-only merchants and vendors invested in commercial properties for sale in India and expanded their business in the retail market. In 2019 as well, the demand for brick and mortar retail stores would continue to grow and lead to a boom in this sector.
Millennials Migrate To Secondary & Tertiary Markets: With majority of the metropolitan cities being over-saturated with professionals, the millennials are now turning towards the outside or outskirts of the cities to settle down in life. These areas are now called hipsturbia or urban-burbs. Owing to the shift of millennials towards these locales, the retailers would be seen investing in these to cater to the retail needs of these millennials. Moreover, the millennial investors have also shown an increasing interest in the risk-free markets like the secondary and tertiary markets. The prices of commercial properties in the primary markets are very and the opportunities are also minimal. On the other hand, the secondary and tertiary markets like the ones growing in the hipsturbia and suburbs are more budget-friendly and can be easily obtained for investment.
These are some of the major trends that commercial real estate players might witness in the market this year. While majority of the trends point at the increasing demand in the commercial real estate market, some trends also dictate how evolved this sector is going to be in the coming few years. If you are also in the real estate industry, especially which targeted to commercial properties, keeping a tab on all these trends is indispensable.