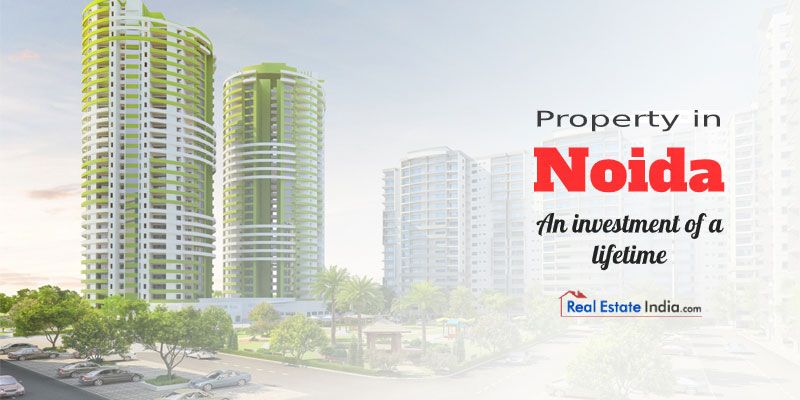 By virtue of its strategic development and well-planned organization, Noida is one of the most favored destinations for buying a property in the NCR currently. Considered to be one of the most organized regions in the NCR with an exceptional road network, drainage, and sewerage amenities, water, and underground power system, the region is apt to invest in property in Noida. Plenteous in reputed schools, retail arcades and malls, restaurant and leisure hotspots, hotel and hospital chains, the city sets a benchmark for the strategic layout of residential and commercial sectors. Organized IT parks and industries, which act as vital opportunities for providing employment and drawing in homebuyers, add to Noida's entreaty as a substantial city.
Located very close to Delhi, Noida primarily gestates to accommodate the rising residential demand of Delhi. It also relishes excellent multiple connectivity options with the capital city and other parts of NCR. The social and substantial infrastructure is equivalent to Delhi and even better than Gurgaon, however, property prices are superior in those places. Resulting in Noida and its sub-arcades has arisen as a substitute economical office and residential destination to Delhi and Gurgaon. Introduction of Metro in Noida about five years ago corroborated to be the icing on the cake and also due to this; the area faced enhanced growth and development. However, Noida had been established as industrial and IT hub by the mid-2000s, the enhanced Metro connectivity augmented the region's appeal as an axon center of office, trade and residential development. The arrival of Metro in Noida in 2009 has resulted in a surge in the number of residential and commercial ventures propelled in the region.
For those who are still dubious in buying Property in Noida the major aspects which have the potential to push Noida's real estate market are enlisted below:
Reasonable property values: With standard property rates ranging between Rs. 4,200-5,000 per sq. ft. and onwards, varying on the size of the property, facilities on offer, and location, Noida proposes a gamut of preferences in the reasonable, mid-ticket and lavish housing classifications. From budget apartments to superfluity villas, commercial complexes to retail spaces and hospitality, there are ample of choices and ticket sizes to fit the requirements of different pockets and buyer sections. The standard capital values in Noida range from Rs4,000- 5000 per sqft. Consequently, one can look for a 1000-sq-ft residential or commercial space within the range of Rs40- 50lakh. In comparison, Delhi offers a similar property within Rs70-80 lakh. Thus, for a buyer with a constrained budget, Noida is a perfect option in terms of property.
Introduction of new proposals: Numerous proposals to further improve infrastructure amenities and stimulate real estate development in line with the amended master plan 2021 has been set in motion by the Noida Authority. Proposals are up to construct and develop more numbers of wide and elevated roads, flyovers, roundabouts, subways, bridges on expressways and sewer-treatment plants. In fact, funding of Rs.6,000 crore has been raised for infrastructure advancement of the city. The objective apparently is to bring Noida nearer to the world city tag it aims for.
Connectivity: With the advent of the metro line, Noida is very appropriately connected to the capital and NCR. Noida can easily be approached by taking the road to Kalindi Kunj or by taking the Delhi-Noida-Delhi Highway after entering Noida.
Return on investment: Returns are no less appealing for investors in residential property as well. According to the predictions of property analyst, the growth in prices in the already proven prime sectors of Noida is 30% annually while in the new and forthcoming areas capital value appreciation is 10-15% YoY. As property rates continue to ascent due to convincing demand, the prospect to earn huge capital returns is very vivid. Furthermore, with mixed-use expansions on the rise, the probabilities of growth are still higher.
Hence, it is well-predicted that with people progressively seeking to live in reasonable areas, requirements, prices and rents buying Property in Noida would be a wise decision in the years to come.