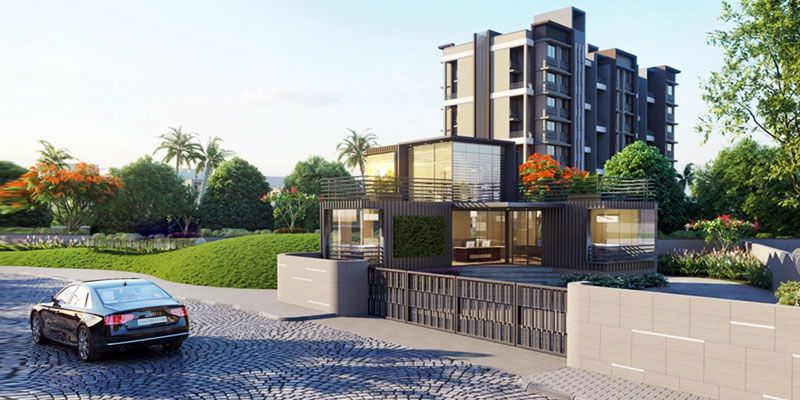 No doubt, Panvel is now counted as a popular city when it comes to making an investment. The real estate market in Panvel gives you a wide range of choices made for the investments. It is popular for the old world appeal even after being on the development path different from its counterparts.
The property available in Navi Mumbai is popular for remaining ultra-modern. The different locations in Navi Mumbai, Panvel is now becoming a good hot spot for the real estate boom. It gives you the right combination of breezy and wonderful landscapes, state of the art building, and connectivity among others.
If you are looking for Independent Houses for sale in Panvel, have a look at the reason why the place is the right option for making the investment. No matter, you are planning to buy a home for the resident purpose or just for making an investment; the property will surely bring you great benefits.
Good Infrastructure
Panvel is previously a well-managed city with the common of the facilities and infrastructure. There are special kinds of services available which include banks, gyms, famous restaurants, clubs, malls for shopping, and amusement parks for amusement which turn Panvel a city having good social transportation. Moreover, it is also an upcoming educational hub with main schools and colleges opening up their institutes here too.
Good Level of Connectivity
Panvel is flawlessly connected to Mumbai and Thane through the trains and roads. It is linked to the Mumbai-Goa and Mumbai-Pune highway. The Sion-Panvel highway rightly joins Panvel to Navi Mumbai. Therefore, better road and air connectivity are available for everyone. There is no difficulty in reaching the place.
Good Market for Making Good Rental Returns
There are several outdoor spots around Panvel which are used by the outdoor lovers from across the Mumbai. The close nearness of the Karnala Bird Sanctuary, Kalavantin Durg, peaks of Haji Malang, Prabalgad, the fort of Raigad, and Elephanta Caves turn angel's real estate a good market from the point of view of rentals.
Get the Best Cost as well
If you are planning to invest money in Panvel, then you should know that it is one of the developing places and there are high possibilities to find affordable deals. The rate of the land is of average Rs 5000 to Rs 6000 per sq. ft. moreover, you can make a selection from the wide range of flats, villas, bungalows, and luxury homes among others.
It is hoped by the real estate developers that a major amount of buyers of property in India are supposed to have an investment. It is quickly turning one of the sought after choice for investors and hence must be known by NRIs as well.
Employment
Panvel is a renowned industrial hotspot, being home to renowned Indian and global brands such as Unilever, Reliance, ONGC, Larsen & Toubro, Jawaharlal Nehru Port Trust (JNPT), and Hindustan Organic Chemicals among others. It is also supported by different Maharashtra Industrial Development Corporations (MIDC) in adjoining areas such as Khopoli, Bhiwandi, Taloja, and Patalganga.
Popular as the Gateway of Konkan, Panvel saw active changes with the impending of the Navi Mumbai airport and infrastructural proposals such as the Trans-Harbour connection. However, it has just managed to keep its charm. Managed and developed by the City and Industrial Development Corporation (CIDCO), Panvel carries on to be striking even now, despite the fast development, is covered by mountains, having large and green open spaces, lakes, and lots of the historic spots. If you wish to find out more information, you can the team of experts.