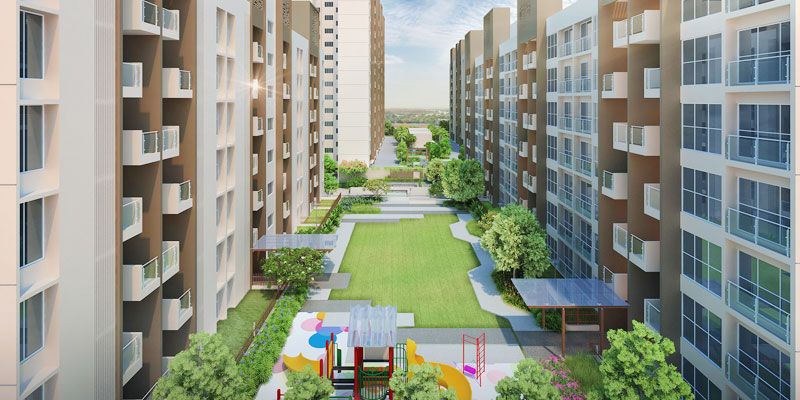 Dwarka is one of the most upcoming and promising areas of Delhi. It is said to be one of the biggest sub-cities in all of Asia. It is so big that it is divided into 29 sectors. These sectors each comprise Cooperative Group Housing Societies.
Connectivity
Dwarka being one of the most developed areas of Delhi is very well connected with the other areas of Delhi that if not equally important but almost have the same prominence. It is also bound by NH 8, Outer Ring Road and Najafgarh Road provides excellent connectivity to Gurgaon and Delhi, the capital city. Gurgaon is also another of the most developed areas of Delhi NCR.
Reasons Why Some Sectors Of Dwarka Are Highly Developed
Dwarka is an extremely huge area with as already mentioned, 29 sectors. But if you think that all the sectors of Dwarka are equally developed then you are wrong. Only a few are developed. Here is a look at the best-developed sectors of Dwarka.
The Most Well Developed Sectors Of Dwarka. They are as follows:
Sector 4
Sector 6
Sector 7
Sector 19
Sector 22
Sector 4
The prime reason for its good development is its connectivity by numerous link roads all around. It is complete with various Cooperative Housing Societies and mid-rise flats that have been developed Delhi Development Authority. The area is very popular as a living place for students because of the multiple colleges around. Even professionals come to live here. This is because of Connaught Place, which is very near to Dwarka.
The place besides being well connected also has marketplaces, street vendors, parking places, steady supply of drinking water.
Sector 6
This place is complete with a ready public transportation system, metro connectivity to all places and all other social amenities that one could require. The dominating crowd here is the professionals who work in West Delhi and Gurgaon.
It is also a place full of multi-storey apartments and Properties for Rent in Dwarka Delhi. But it has limited parking bays with heavy congestion and narrow lanes.
Sector 7
The place is well known for its low-rise buildings catering to people from all walks of life. The place is very good because f its connectivity, civic amenities, police patrolling and thoroughly well-lit streets. It is considered a safe haven for locals and immigrant citizens. But parking is also an issue along with salty water, sewage and dirty roads.
Sector 19
One of the premium areas of Dwarka, it is located by the Golf Course Road. It is complete with a mixture of various types of apartments. Builder Floors for Sale in Dwarka is a common presence here. It has good connectivity but is short on drinking water supply, especially during the hot summers. Its main drawbacks are severe traffics and fewer police patrols.
Sector 22
It has many high-rise buildings with ample parking areas, good connectivity, medium-lit streets, grocery stores and other basic civic amenities. It is also safe with less water and power outages making the places very suitable for living.
With Real Estate India, you can find very good accommodation in Dwarka as per your budget and choice.