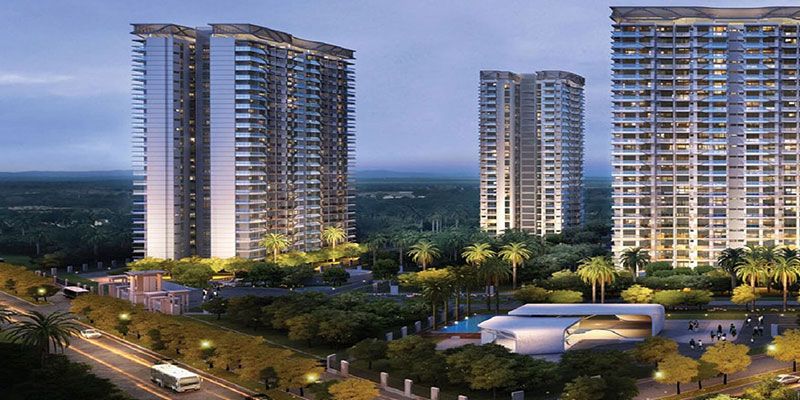 Noida is one of the best/attractive places for residential house hunters. Especially the Villas are the most attractive emerging deals, in the construction field, in terms of infrastructure. People prefer and like living in Noida because of its design and the layout of the house. It creates a luxury and blissful living and serves as the real good value for money. Noida is the most happening suburbs nowadays.
The main concept of villas is the area/space available for every room, including kitchen and living room, is quite spacious. The plan can be well understood, at the first glance itself. This helps the buyers to arrive at a conclusion. Investment in property in Noida means investment in profitable business venture.
Location
Choosing a villa in Noida has its own merits. It's at a drive away time of 1-1.5 hours from the capital region Delhi. The roads are so well laid and connected, that travelling in and around Noida to the other places becomes easy and the metro connectivity is also a striking factor.
Why Greater Noida
Property in Greater Noida is in demand for both residential living and business or commercial purposes. For making an investment in real estate business, Greater Noida plays an important role. The prices are affordable and comparatively less expensive. A sure appreciation on asset can be expected. Ready to move in apartments and villas are possible within quick time. Greater Noida is the best locality for personal residence and for investment purpose also. People love this place for its enhanced development, with many facilities and exponential rate of growth and other lucrative options.
Villas and properties in Noida can be comparatively less expensive and affordable for public with the possibility of asset appreciation always. Due to its growth and enhancement in the area, in terms of connectivity to other places, it is comparatively easy to travel to the industrial locations though not very nearby. The industries and corporate world are accessible via roads, metros etc. From Noida to other corporate sectors/ industrial area, the travel time can be well reduced and helps the people to travel at ease/smooth travel, with less tension and stress and tiredness on travelling.
Advantages of buying villas Noida
Apart from the basic advantages, the other important factors to be consider for purchasing a property/villa in Noida would be the affordable prices, the metro connectivity, growth in the transportation facility, modern/luxurious amenities like club house, swimming pool, park, sit-out area etc.
A spacious villa should be built in a minimum of 1000-2000 square feet. A spacious outlook from both inside and outside is required. The size to build a Villa depends on the customer's choice and it can be of any size and requires a larger area generally. It can be built in Noida, the outskirts of the city, as more spacious villa can be built as per the customer's requirement. Another important factor would be that it can fetch increased rental income.
Adding to the merits/plus point of villas, the construction style/design and outlook of the house, can be customer specific and according to the requirement of residential or commercial purpose.  It has a positive reselling value. One of the factors to be kept in mind while investing in villas in Noida would be enhanced and better profits while reselling and blissful living during the tenure.
As villas might take a larger built-up area, required built-up area to be built on the outskirts of a city like Noida, where the thing of being in the outskirts is not known, as Noida is well connected to the city though in outskirts. Noida location is such that it is not difficult to reach the city on the required time. The affordability, cost effectiveness, connectivity, space availability and other factors serve as a striking factor to buy villas/property at Noida.