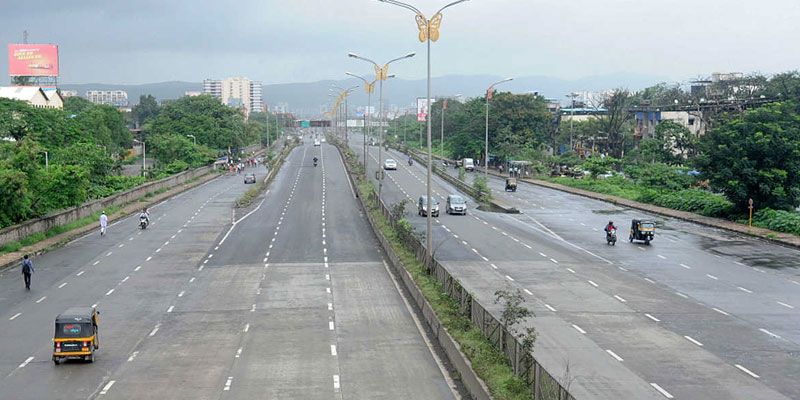 There was a time when nobody could even imagine buying a property in Panvel, Navi Mumbai. As it was considered to be a weekend-home destination, but from the past few years, Panvel has gone through a major development. One of the biggest reasons behind, finding Panvel attractive is its open spaces, lush greenery, large areas surrounded with trees, and of course affordable rates of property.
Along with these, there are also some massive infrastructural projects planned by the government. After the completion of these infrastructural operations, Panvel will also become one big commercial and residential hub.
Here are some of the other reasons, why you should get a property in Panvel, Navi Mumbai-
Industrial and Infrastructural Growth-
The infrastructure of a city helps in shaping out the value of the property. Panvel has an upcoming new airport, which will increase the commercial activities of that area.
Panvel will also have a metro line to Vashti, making it another great hotspot for real estate buyers. With the construction of a metro, people can be easily connected from one place to another. Therefore, travelling can become faster and easier.
The government also offers many housing schemes that are affordable and people can easily buy properties in Panvel by using government schemes.
Panvel is also experiencing great industrial growth. As some of, the top MNCs have set their foothold there. Many industries like Oil and Natural Gas Corporation, Hindustan Organic Chemicals Ltd., have also helped in Panel's advancement.
Great Connectivity-
Panvel offers tremendous rail-road connectivity. The locality efficiently connects both the western and central lines. Also, Panvel is called the gateway to the Konkan region, relieving the tension of commuting to the other Indian states.
The Mumbai-Pune expressway and Sion-Panvel expressway are also connected to it. Due to this, travelling becomes easy and convenient.
Having good connectivity between cities is a major requirement. Before buying a property one must always check the connectivity from that area, as having good connectivity can be helpful at the time of an emergency.
Social and Cultural Balance-
Mumbai has always been famous for its amazing social life. Therefore, Panvel is also armed with some of the best restaurants, nightclubs, top multicultural eateries. You can have a great fun-filled evening in Panvel.
Apart from just happening social life you also get the top educational institutions and medical facilities. These physical features of a place a highly needed for a living.
Panvel can offer some of the top-quality educational institutes like Delhi Public School, Thakur Arts and Science College, and the DAV Public School. For some fun time, you also have great shopping malls like Mahalaxmi, Orion Mall, and the K Mall.
You will find all the necessary physical features which are needed for leading a comfortable single life as well as a family life.
Great Investment Return in the Future-
One of the smartest ways of investing money is to buy gold and then property or land. While investing in a property it is highly recommended that you check all the economic and infrastructural developments which will affect the property in the future.
Therefore, buying a property in Panvel, Navi Mumbai, one can blindly expect to have the highest investment returns in the future. Which is highly profitable for both your present and future.
These were some of the reasons why you should invest in a property in Panvel, Navi Mumbai. For all home seekers, try to keep an eye on all the upcoming residential Navi Mumbai projects and then buy one.
Unlike all the other parts of Mumbai, Panvel is not that jammed and filled. Rather you will find some fresher life perspective along with some breathable space.