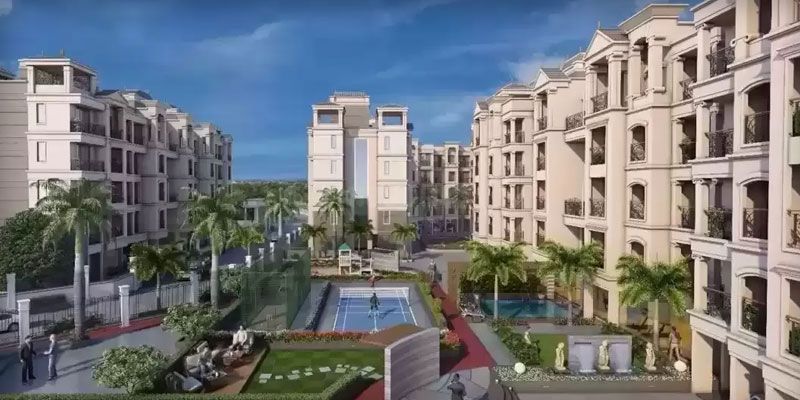 Panvel is situated in the district of Raigarh at the entrance of the Konkan Division and has a history of the Mughal regime for some three hundred years. Since it is close to Mumbai, this is a very famous spot. Once a major "Rice Market" near Mumbai was known to Panvel.
But Panvel is now witnessing dynamic changes and attracting investment in property in Panvel, Navi Mumbai. It has now become a prime part of the real estate domain and is one of the finest investments for a common homebuyer in properties.
In addition to the large facilities required for modern living, Panvel provides a large number of open spaces for a better climate.
New Panvel, therefore, looks forward to providing educational institutions with a peaceful climate. Here are a few reasons why you are going to invest in Panvel's property to get your money and time right.
Connectivity
With excellent road/rail connectivity, Panvel is well-connected to nearby major landmarks. The area is also connected to the west and the east highways. Panvel is also in the middle of Konkan, which can be easily linked to other countries.
The Panvel is connected to the Mumbai Pune highway and to the Sion-Panvel exit which provides additional connectivity. Therefore, it is easy to go to all parts of Mumbai using these roads, making Panvel a great location for real estate investment.
Infrastructure and Industry
The creation of a city's infrastructure generates investment and revenue. When the basic needs are met, there will automatically be industrial and connectivity development.
Panvel is offering various new facilities like the international Navi Airport, Nava- Sheva Trans Harbor link, Sion-Panvel Expressway extension and Panvel Railway Term. Panvel is offering a number of new facilities.
All of this is expected to further improve the connectivity of Panvel, Navi Mumbai. The Government has also undertaken several investment projects in affordable housing. These plans make Panvel one of Mumbai's leading locations.
In terms of industrial growth, Panvel has also built its foothold here, as the top regions for Mumbai are the best companies and MNCs. Both Hindustan Organic Chemicals Ltd and Oil and Natural Gas Corporation are here.
Besides this, in Panvel, there are different IT/ITES companies offering numerous jobs. Therefore, this is definitely the best place to invest in Mumbai real estate.
Thriving Real Estate
Panvel has a rich real estate dish to sell. Many branded property companies are constructing their complexes and housing projects for parcels. The groups include Lodha Party, Piramal Realty, the Hiranandani Group and the Shapoorji Pallonji Group.
Hiranandani Fortune City Panvel is a forthcoming housing project in Panvel that offers moderately priced, 1-bedroom, 2-bedroom, and 3-bedroom housing.
One of the most enticing reasons to invest in Panvel's property is that you can afford your dream apartment, plot or house. In 48-60, lakes are accessible 2 BHK homes, while in 60 lakh's 3 BHK homes.
Major Landmarks in Panvel
While Panvel can all be seen as a good place for property investment, there are unique regions where homebuyers should be especially interested in investment in residential property. Some of them are well-developed and some are on their way.
It is in fact part of the Mumbai Metropolitan Region. Airoli is very close to Panvel. The development of residential and commercial facilities is underway. Airoli has become the most desired property area near Panvel, near Mulund and Thane.
Final Words
Property is said to be the second-highest destination after gold. In a short time, it offers high returns. Panvel offers all this and more in order to give you the best returns on your investment, the place where factories, airports, apartment investment, social facilities and connectivity are ready. These are therefore the key reasons why you should invest in Panvel land.