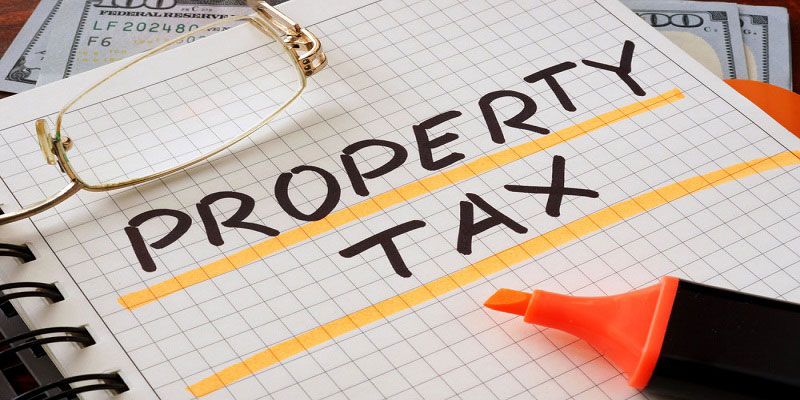 If you have a Property in Delhi you must be feeling proud and happy for owning a property in one of the most booming real estate locations of India. However, along with all this happiness, there are some challenges associated with owning a property in Delhi, like understanding calculation and payment procedure of Property Tax in Delhi. Tips and knowledge to properly calculate property tax and paying it online may save a lot of time and energy for every property taxpayer in Delhi. So, here we are with the details which will help you in proper calculation of property tax and steps to pay online property tax in Delhi.
Calculating Property Tax In Delhi
The Municipal Corporation of Delhi aka MCD makes use of the 'Unit Area System', as recommended by the government, to calculate the property tax in Delhi. Here is the formula that MCD uses to calculate property tax:
Property tax = Annual Value x Rate of Tax.
Here, the annual tax can be calculated by the given formula:
Annual Value = Unit Area Value x Age Factor x Use Factor x Structure Factor x Flat factor x Occupancy Factor
In this formula:
Unit Area Value is the value assigned per square meter of the total built-up area of the property for which the tax is to be calculated.
Rate of Tax is the tax rate assigned by the government to be paid depending on the categorization of the property.
Age Factor is the age of the property as older properties have a lower tax rate as compared to the newer properties.
Structure Factor is the type of construction as the properties constructed under RCC construction incur a higher tax than the properties constructed under low-value construction.
Use Factor is type of use the property is put to. Properties used for residential purposes incur a lower tax rate than properties used for any other purpose in Delhi.
Occupancy Factor signifies the occupant of the property. Properties occupied by the owner are taxed lower than properties occupied by the tenants.
Paying Tax Online
With digitalization, paying tax has become quicker and simpler for Delhi Property. You can visit Municipal Corporation of Delhi's property tax payment site, www.mcdpropertytax.in, to start with your online tax payment.
Next, you have to choose the corporation to which your property in Delhi belongs. It could be South Delhi Municipal Corporation, North Delhi Municipal Corporation, or East Delhi Municipal Corporation.
Check on the tick box given below that reads, 'I Have read and I accept the Terms & conditions mentioned above'. Once you have done that, you can click on the 'Click here to file property tax...' button on the bottom of the page. You will be redirected to the 'File Property Tax Return' page.
Here, you can choose from the property Id or select 'First Time Online Tax Payers' if you do not have the property ID. Enter your property ID and click on 'Submit'.
You will be redirected to another page where you will see Ledger Folio Number, type of property (residential DDA flat or agricultural property), type of ownership, covered area, housing colony, house number, floor number (1st, 2nd or 3rd ), contact details, etc. You can go through these details to check if they are correct or not.
Next, you can choose the payment mode and make the payment for your property tax. You will receive a receipt for the online property tax payment which you can print out. The Challan generated after the payment should also be saved for future use.
Paying property tax in Delhi is an important thing not just because you are legally obliged to do so but also to become a responsible citizen. By paying your property tax on time, you empower the Municipal Corporation of Delhi to deliver several social, civic, and infrastructural services like roads, schools, hospitals, flyovers, etc., to the people of the city.