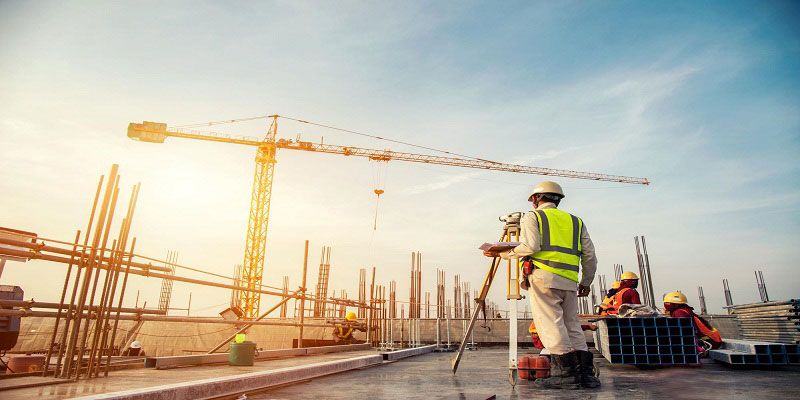 Everyone is not fortunate enough to consider building their own home, but if you are one of the lucky ones - make sure it is an enjoyable, satisfying and fun journey. You must have heard the awfulness stories of friends or family who has undergone into some building plans full of assurance and expectation. But the whole exercise ended up into tears as their outlays spiral, the builder quits and the construction is left half-finished.
How do you ensure that you end up with a well-built home that will last for many generations? Use these recommended tips for choosing your builders. So, what do you need to look for while choosing a building contractor in India to build your dream home?
Here we have mentioned some of the considering tips to ensure that you invest safely. 
Consider the repute: First of all, find the public review about some of the renowned Building Contractors in India. You will come across many. However, only some are reliable. You will get a good idea from the websites giving reviews about builders. After that meet some of them and finalize one name. Your first meeting with the good communication lines suggests that the builder is capable to come across with long-lasting construction.
Investigate the background and previous projects: This is one of the most important things to look for when you are choosing your building company that has to be one of the top construction companies in India. The records of their processing and the quality of work they had done earlier, suggest how competent they are.
Ask about the material properly: It is important to ask about the materials they intend to use. Unless your budget for building the house is really low, you should not sacrifice the quality of the materials that the house is built with.
Quality materials equal a quality building and this is one area that you must not cut corners to. Essentially, the significant thing when you are into the search of best contractors is to find a builder whose goal is building the house you want, not in getting the job finished and getting paid.
Check paperwork thoroughly: Some builders promise to complete the construction on one date but deliver it other dates. Also, the non-certified companies may often play with your investment and deliver something else that you have not imagined even. Hence, proper paperwork and legal documents are must to have.
Benefits of Hiring leading Building Contractors in India
The leading contractors possess the following benefits to deliver to expecting consumers.
Qualified Architects/designers: Top Construction Companies in India possess qualified architects who are well competent to understand your vision and requirements to a design a house that is both functional and aesthetically appealing on target. Generally, local constructors do not monitor expected construction costs to ensure that the evolving design stays on track. They do not comprehend the realities of your budget and time requirements.
Effective cost analysis: A veteran builder can deliver ongoing cost analysis, propose possible substitutes, and help retain the evolving design within the investment parameters. They can also provide real information to guide any modifications to those parameters, or your preferences.
Save immense time with expertise: A renowned builder's expertise working with local planning and building departments can also save time, money, and bothers from planning submit through final examinations and sign off.
No need to visit site: Most importantly, there is no need to make regular visits when the actual construction begins. Rather, the team will have been cooperating for months. They start working from an understanding of the project rather than just a set of plans.
A better understanding of preferences: This understanding of preferences and the aptitude behind several design decisions can vividly improve communication, decrease misunderstandings, and eventually, result in a better complete product.
Consider these tips before finding building contractors in India.