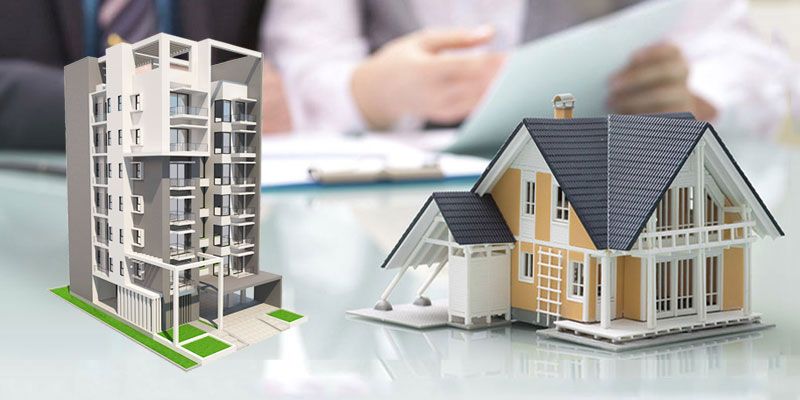 There is always a debate between whether you should go for an independent house or flats. Many experts say that the builders should ensure that the flats they build at least should last around eight to nine decades. One cannot live in a flat if it is not built using strong materials. But all of them are not weak there are many flats for sale in Delhi which have stood tall for years.
Not to forget, the fast lifestyle and many economic factors which have almost lead to an end of the independent house culture. As there is a staggering in the cost of an independent house there are not many buyers who consider buying one at this time. Also, due to the high rise in the price of land, buying a piece of land and the construction of the house would cost a big hole in your pocket.
Flats are a lot more economical-
For building one independent house there is a lot of work to be done, like designing, construction finding the correct contractor and many more? But buying a flat doesn't involve any of these works.
Finding fresh land for building an independent house is also trouble at this time. Then finding a good location is also a task. In that situation buying a flat can spare you all the other hassles. You can find many flats for sale in Delhi which can fulfil all your requirements like a good locality, a spacious area all of these requirements.
You can modify an independent house-
One can rebuild and bring many changes according to their wish in an independent house. You can easily add more floors either vertically or horizontally if there is a permit of enough space. You may find many independent houses for sale in Delhi. In an independent house, there is no problem with maintenance costs.
Trouble in sanctioning loans-
The banks mostly only sanction loans for the independent houses after the strict scrutiny of the borrowers and that is time-consuming. Also, during that time you might lose the hard found independent houses for sale in Delhi. Whereas you can easily get loans for flats as the builders have a tie-up with many banks for making the process a little more hassle-free and less time-consuming.
There are added values with come with a flat-
If you find nice flats for sale in Delhi then also know they come with some added values like the parking space, security, water system, power back-up and mechanism for fire safety. All these services come with the flat but if you want to buy an independent house there you have to put your effort and set up these services according to your needs. Setting up these services would also make you spend around 2-3% more of the total house value. You will have to set up a water mechanism and a power back-up system, like a generator or an inverter.
These were some of the differences between a flat and an independent house. You will find many flats for sale in Delhi. Now according to your needs and requirements, you should decide whether you want to buy a flat with less expense or you want to buy an independent house which comes with full freedom and privacy.
Buying a property is a major decision, therefore be careful while choosing which is the best for you. Think about all the parameters before you stick to one decision. Check all the above-mentioned differences and then go for any one of the two. You will find many independent houses for sale in Delhi but make sure you are prepared enough to make that amount of investment all at once.