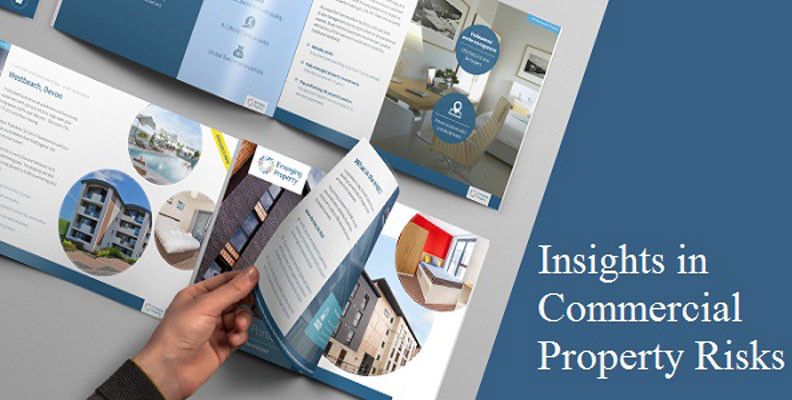 Property Investment should only be done when it entails less risk with assurance of safe returns. This factor becomes more crucial when it comes to buying a commercial property Therefore, a commercial property should always be scrutinized properly in order to grasp its viability. When it comes to commercial property, it is often undoubtedly a major investment and therefore one should tread carefully so as not land up with a bad choice. To avoid a bad real estate experience, one must pay close attention to the current and potential physical dangers associated with a piece of property. Here is a list of the risks, perils, and dangers that you need to watch when investing in a commercial property.
Asbestos Risk
One of the greatest challenges in selling older commercial property is the hint of discovering asbestos in the property. The probability or established existence of asbestos in commercial property is quite dangerous because of its instant and long-term negative effects on humans. Therefore, asbestos-ridden commercial property can prove to be more of a financial burden in the long run.
Tenant-Generated Risk
Another area of risk in commercial property is the matter of tenants. Here, caution and foresightedness are required for mitigating tenant-generated risk. Again, a vigilant attitude becomes imperative for tenants with high-risk businesses that could affect the overall property value of your commercial real estate. If we take the example of a tenant possessing highly volatile chemicals in their storage vaults, you might want to devise a lease to manage that particular danger in a safer manner. It is also seen that a lease is used to control and support occupancy factors so that you're faced with less hazards because of your tenant's activities.
Precinct Risk
Finally, the precinct or neighborhood of the commercial property owned by you also counts in property investment and is countable when we talk about physical risks associated with a property and its occupants. Natural disasters such as floods in the area etc. are the primary risks to be considered when looking for any potential pitfalls beyond the boundaries of your territory and its surroundings. Therefore, the neighborhood of the commercial property should be thoroughly inspected before investing in it. When it comes to real estate investment it is better to be safe than sorry. The above mentioned important factors should be kept in mind while making a large-scale investment in commercial property.