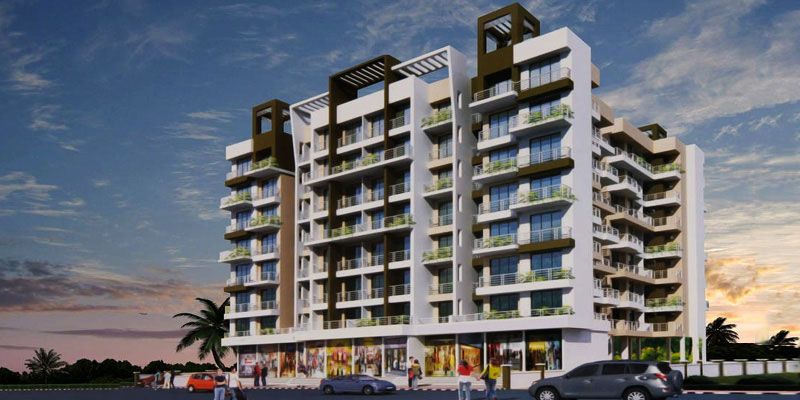 Once recognized as a major rice market, Panvel was among the most populous regions of Mumbai. However, with time the Panvel real estate, Panvel shifts it as the identifying factor. This prime area at Navi Mumbai came into being in no time, and it is a big profit for common buyers to invest in their assets. Panvel provides a crisper life with much breathing space, unlike many other jammed parts of Mumbai.
These are the top five reasons to invest one's time and money in Panvel:
Accessibility to prominent places -
Panvel provides good connectivity on the railways. The town effectively links the main and western lines. It is also important to note that Panvel is called the gateway to the Konkan region, making it easy to travel to another Indian state. The Mumbai-Pune highway and the Sion-Panvel Expressway are also linked. It is highly convenient to travel to many parts of the city and this proves a brunette argument for the Panvel estate.
Current Industrial growth -
The value of your property is determined by the city infrastructure. Commercial operation with the forthcoming new airport would increase and also increase the number of residential projects. The euphoria over Navi Mumbai airport remains optimistic for purchasers from the residential sector as the work progresses steadily over time. Panvel's construction of the Panvel to Vashi metro line made Panvel a real estate hot spot. In terms of the property market, the area is already experiencing excellent development. In addition to that, Panvel has made a prominent sector in this category through government initiatives such as affordable housing.
Prosperous real estate -
Panvel, situated in the heart of Navi Mumbai, has a local advantage for its residents. Panvel is seeing a growing trend in immobilization with its natural history, world-class infrastructure, and potential infrastructure growth. Many famous immobilizers come up with luxurious residential designs, making Panvel the place to live the most desirable. The area is known in general as an affordable housing segment that attracts a good number of middle-class employees to invest in Panvel. Properties can be found in Panvel and neighbouring areas with up to 30 lakhs. Therefore, low budget homes in Panvel are another explanation of why they are so common.
Highest investment returns in the future -
One of the smartest investments following gold buying is to buy land or property. Investing in the right position at the right time is really critical. So it is profitable to purchase a new home at a place like Panvel, in which you can expect the best return on investment in the future.
When buying an estate, the number of potential massive infrastructure and economic improvements in that specific location must be regarded as the ROI factor, based on that fact, which has a major impact on purchasing choices.
Socio-cultural balance -
When it comes to social life, Mumbai has always been at the top. There is no shock, however, that Panvel is taken care of as a place to spend enjoyable evenings. Panvel is fitted with every social and cultural amenities and facilities to serve the best social life and offers a variety of best educational institutes, top restaurants with multinational and nightclubs, best medical units, and hospitals.
Final Words:
Panvel is a well-planned city that already has most of the facilities and amenities. There is a range of banks, fitness centres, popular restaurants, clubs, leisure parks, shopping centres and so on that make Panvel a city that offers good social facilities. It is also a modern education centre with leading schools and colleges that are also opening their institutions. With the above mentioned key factors, it definitely becomes one of the best places to invest in right now.