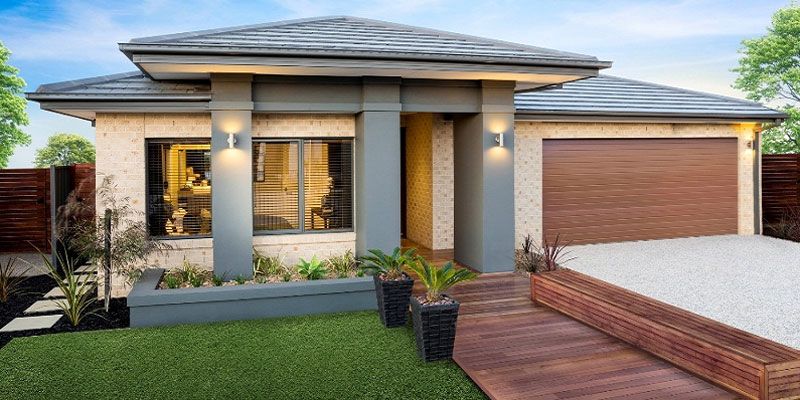 If you are all set to respond to the advertisement "Individual House for sale in Delhi", you need to read this without further ado. As we all know, buying a house in Delhi/NCR is a huge investment and most people have to invest their entire savings just to pay the down payment and the rest of the amount, they still need to pay as EMI for many years. So, no risks can be afforded. A house is a lifetime buy and its auspiciousness for the owner and owner's family has to be duly checked on all parameters before buying an Independent House in Delhi. Here we are, with 10 key feng shui rules to consider before buying a house.
The house you are going to buy should be a new house or a house with a positive history. As per Feng Shui, buying a newly constructed house is a better choice however if you have to buy a pre-owned house make sure to collect information about the previous owner, his experience while living in the house and also the reason to move from there. If all these were positive then it can be a good sign as per feng shui. Do not buy a house with a negative history like criminal record, broken marriage, serious illness of family member etc.
The shape and size of the house also considered important in assessing feng shui of the house. As suggested by Feng Shui experts a house with square or rectangular shape is ideal to buy. The size of the plot should be equal on all side or it should be wider in the backside, don't buy a house which has a wider front. The level of house should be elevated, never buy a residential property with low ground levels.
A house which has a slope at the back of house should be avoided. Your house should either have an even ground level from front to back or its ground level should rise at the back. Don't buy a house which has a land falling away and has a lower ground level at the back. Such a house creates obstacles in the growth of owner and brings losses and bad luck.
The house you are going to buy should have an open area to face. Such houses are very propitious for the owner and the family. These types of houses are best to attract good luck and growth opportunities.
Next important aspect is the architecture of the house. The bedrooms of the house should be considered first. Don't buy a house which has a kitchen or garage below bedrooms. Moreover, if you have an attached bathroom, make sure that your bed is placed away from the wall of the toilet or bathroom.
While landscaping improves the look and feel of the house, overdoing of the same can create hurdles in making it good as per feng shui. Very densely planted plants or climbers closely covering the walls aren't good for the flow of good opportunities for the owner and family members.
Qi (Chi) Energy is one of the basic principles of feng shui, which says a house with lots of open space attracts wealth and success. Make sure that the house you are buying is structured in a way that allows you to keep open space in the house. Whether it is a small house or a big house, if it is structured wisely it allows the owner to place the furniture and things in a way that doesn't block the flow of energy in the house.
Check the adjacent areas of the house. If the left-side building or land of the house is higher, it will be a good source to tap dragon energy. This type of property will help you reaping good growth prospects and wealth.
The house should not be in close proximity of graveyards, hospitals or prisons. Moreover, a house haring wall with or facing a place of worship should also be avoided as per feng shui.
Any sharp-edged object or pointed roof shouldn't face the main door of the house you intend to buy. These things considered as a poison arrow and they block or slow down the energy flow in the house.
Feng shui helps people to harness the goodness of positive energies. If you follow Feng shui rules before making a final deal to buy a house in Delhi, it will help you to buy a house that brings peace, harmony, success and wealth for the owner and owner's family. Keep visiting this page to know more about feng shui and how to improve your life and luck with this old science.