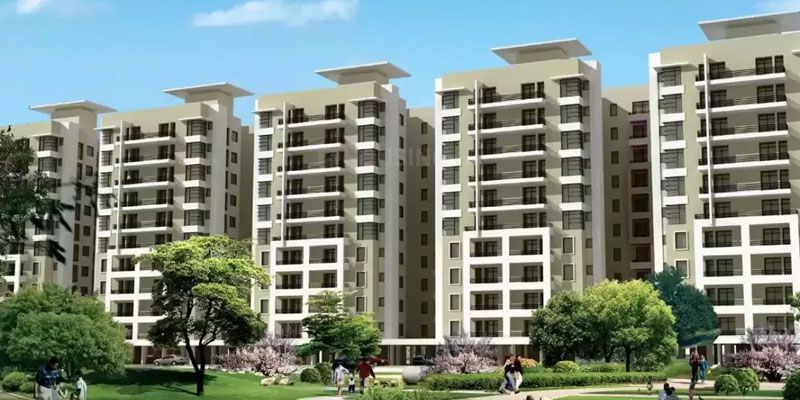 Are you searching for your dream home in some spacious apartment? If so, don't hesitate to have separate inspections when purchasing apartments. As there are many dealers on the market in Mohali to buy apartments, choosing the best thing is difficult. Therefore such precautions apply when purchasing property to encourage your research for great flats for sale in Kharar, Mohali.
The city of Mohali set a modernization benchmark. In every way, the city is developing providing jobs, great infrastructure, connectivity, and much more. The city becomes a target of everyone wanting to live a comfortably and probably urban life. This led to the development of property in the area.
Mohali is constructing Punjab's best works, and if you buy a property in Mohali it can be a living experience for you. Mohali residences, located in well-designed, highway-connected established neighborhoods, are a great alternative for those looking to live in a quiet area away from the congestion of the metro.
Locality:
Check for proof of the property on which the apartment is constructed before purchasing an apartment. The land ought to be free of illegal ownership of any sort.
Price:
The budget is the key factor in deciding to purchase an apartment. Filter your preference from your budget from the list of apartments. Pick a dealer that offers the minimum price for all services.
Size:
The room needs vary depending on the buyer's preference. In addition to the total room supplied, free space should be given for soft movement in the apartment. The apartment is available in different sizes including 1 BHK, 2 BHK, 3 BHK, etc. It is recommended that you visit the apartment in person to check what is actually available and what is available.
Ventilation:
The basic characteristic of each house is the proper ventilation arrangement. An extra balcony with the apartment acts as a glaze to the cake. With the aid of this added advantage, fresh air and morning sunshine can be enjoyed.
Furnishing:
In the fully furnished, semi-decorated, and unmovable apartment, three types of apartments are available. Choose your choice wisely, depending on your need. There are all amenities and furniture in a fully fitted apartment while a semi-furnished one does have basic but not all furnishings.
Design:
You must be your basic parameter when sorting houses when you are a fan of astrology. This should be thoroughly tested before purchasing an apartment. It is important to check the simple idea and infrastructure of the apartment.
Legal documents:
The land on which the flat or apartment is constructed should be without any unauthorized entry. After buying an apartment, this means zero conflicts and threats. Therefore, legal documents for purchasing apartments in Mohali must be checked. Check if the apartment is already sold to another buyer.
Possession:
There are certain conditions under which a bank agrees to issue a home loan. Not all banks provide home loans for all spots. So please ensure your bank is comfortable searching for apartments in the areas whose loans are issued by your bank.
Nearby amenities:
The apartments are typically a multi-story structure. Some have adequate facilities such as retail outlets, distributors, etc. These amenities are not offered within the apartment, however for certain apartments. Try to find an apartment in an area with essential facilities such as hospitals, schools and film halls in a small area.
Final Words:
With the establishment of renowned educational institutions, Mohali is now an information center. This has prompted people and other growth factors, including flattering links to other urban centers in North India and the involvement of international companies, to build in this growing region.