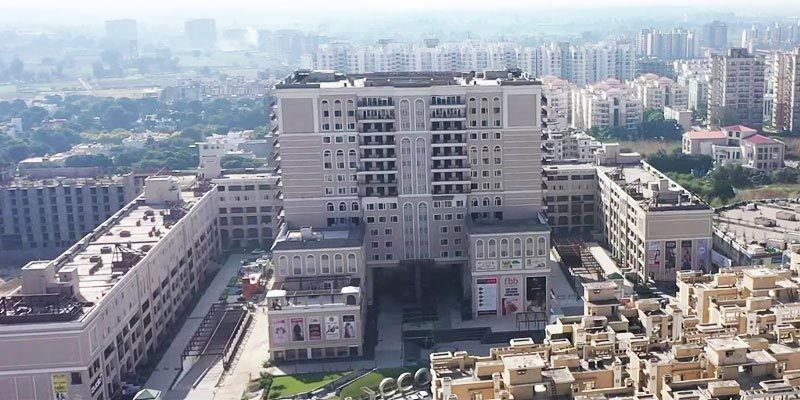 Zirakpur has emerged a lot in the past few years. There are many flats for sale in Zirakpur, on which the homeowners want to invest their money as a reliable and safe source of investment. Zirakpur is located on the border of Chandigarh, which was mostly an ignored location for people earlier but now it is one of the most sought after locations for buyers. Here are some areas where Zirakpur is growing immensely.
Amazing Connectivity-
Quick and easy connectivity plays a vital part in a location's growth. As Zirakpur is situated on the expressway of Ambala and Chandigarh, it enjoys great connectivity to various other locations like Manali, Shimla, Himachal, etc.
Unlike the other areas, this city also has easier access to the Delhi-Shimla highway. Due to its amazing connectivity with places, there is promising comfort of transportation. Zirakpur is much superior in terms of commute, livability, and convenience.
Zirakpur Has Some Of The Biggest Shopping Outlets-
Zirakpur is located just a little away from Chandigarh, but if seen, Zirakpur can easily outweigh Chandigarh considering its amenities which are associated with the place.
Big Bazaar, Walmart, Best Price, Metro Cash and Carry, the four huge shopping outlets are located on the highway which can help in fulfilling all the regular necessities.
Close To The Transport Links-
As Zirakpur is just a few minutes away from Chandigarh, it offers a dual advantage. It is very close to Chandigarh International Airport making travelling even easier.
So, living near such major transport links makes a location even more convenient for living.
Excellent Educational Facilities-
In Zirakpur, there are several engineering colleges. Along with all the other facilities, this place is also an educational hub that has colleges like Chitkara University, SVIET, SUS Tangori, and many more.
Because of so many colleges and universities there are also many students in this area, who come from far away cities, they look for PG's for staying. So even if you don't live there you can buy a flat for sale in Zirakpur and rent it out. As there is a massive demand for PG's it can be a great source of income too.
Being Near The IT Hubs-
Often there are flats for sale in Zirakpur, so if you are an office goer, who needs to stay close to their IT firm then buying a flat in Zirakpur would be advantageous.
As the area is close to Quark City Mohali and Chandigarh IT Park. There are many well recognised IT companies along with many other automotive companies that are set there. If you are looking for jobs, or employment opportunities then staying near the IT hubs can be beneficial.
Due to the growth and expansion of such big companies around Chandigarh, there is been a great demand for flats in Zirakpur.
Eligible For All-
Zirakpur is a location that is eligible for people of all age groups. Starting from the aged people to kids and youngsters, this place has something to offer for everyone.
There are many educational and skill betterment institutions available here. And as the area is very well protected and peaceful, hence the senior citizens can live at peace here.
There are flats for sale in Zirakpur, which are constructed in gated communities along with full security. These flats offer great amenities at a super affordable price point.
Zirakpur is a place that has so much to offer at such an affordable price rate. But due to its increase in growth and facilities, the price of this location will increase.
If you are looking for investing then you will find many flats for sale in Zirakpur. The excellent flyover connectivity, road networks, open spaces, entertainment options, housing projects, educational hubs and not to forget the healthy environment which the location has, will all result in providing you with the top advantages in the coming years.
These were some of the excellent reasons why one should buy a property in Zirakpur. As a property, there will provide the buyer with great returns in the future too.