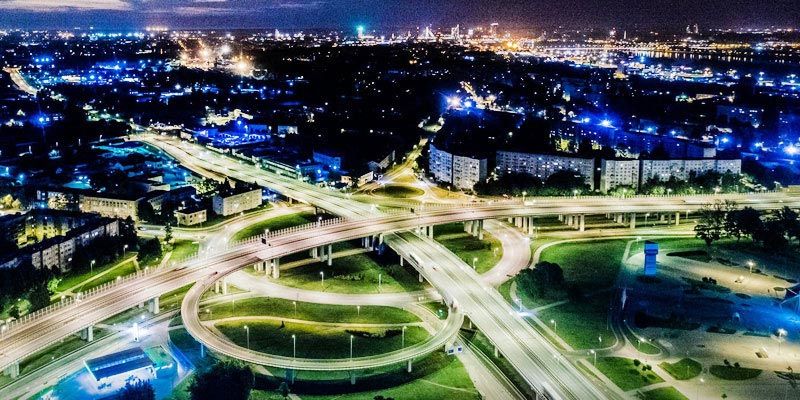 The need to cater to the housing requirements of the growing population of Delhi, the national capital led to Delhi Development Authority (DDA) chalking out the land pooling policy to work on redevelopment of existing areas. The national capital territory of Delhi is divided into 15 Zones (A to H; J to P) of which 7 land pooling policy (LLP) zones are J, K-I, K-II, L, N, P-I, P-II. There are as many as 95 villages falling in these zones.
So what is L-Zone?
'L' Zone with 58 villages and one census-town Najafgarh is the largest zone spread over 22,840 hectare of land located in South-West Delhi. It is a star attraction owing to its proximity to IGI Airport as well as strategic location between Dwarka sub-city and Gurgaon's Dwarka Expressway.
The L-Zone is proposed to be developed as a Smart City among all Properties in Delhi and boasts of modern eco-friendly inclusions such as rainwater harvesting and solar power stations along with CCTV surveillance.
At present no proper mechanisms and guidelines are in place related to execution of LPP making it impossible for projects or housing society to register with real estate regulator. As per the Real Estate (Regulation & Development) Act, 2016, it is mandatory for the developers to provide the title agreement copy to the buyers who had invested in L-zone properties. Moreover, the Real Estate Act has set guidelines on model agreement to be signed between a developer and a home buyer. However, most of the buyers have been given kacha receipts instead of proper sale deed or agreement.
Positives that make Investment in L Zone Attractive
The huge stretch of land, its apt location along with infrastructure development by the authorities and commercial development by both the authority as well as private developers is big attraction for all investors. The wide-ranging projects and varied property prices offer its investors ample choice. Some projects fall under the under affordable housing category, some in mid-range while the high priced options too are open.
Re-development plans to regularize 154 unauthorized colonies, metro link for transport facility and setting up of water treatment plant by Delhi Jal Board add to the charm of investing in L-Zone.
Negatives that make Investment in L-Zone Risky
As per LLP, the owners were to submit their land with minimum area of 2 hectares, of which, on approval DDA would take 40% for infrastructure development.
The Delhi government has not yet enacted the land pooling policy, though approved and notified by the Centre. Due to lack of operational guidelines of land pooling policy, even without any transfer or sanction, several developers already announced pre-launch of their projects while some sold apartments merely based on the policy notification.
As the Real Estate (Regulation & Development) Act was in the implementation stage, many developers took advantage of the situation by just offering kacha receipts to buyers instead of formal sale deed.
The area lacks basic infrastructure and would take an enormous amount of time to be habitable.
What you need to check?
To start with, the buyers must read and understand the land pooling policy. If buyers are not aware then there are chances to fall into the clutches of frauds. It is advised that the buyers may check the Land Pooling Policy Notification at the following Links:
https://online.dda.org.in/landpooling/AppForm/LandPoolnotifications.aspx
https://online.dda.org.in/landpooling/AppForm/LandPoolMap.aspx
The market reputation of the developers and verification of their credentials along with their past project deliveries is a must. A failure to do so may land them in trouble with unauthorized developers.
Since the land pooling policy is not operational so it will take years before the developers and societies receive land and hence the buyers should be prepared for a long wait for return of investments.