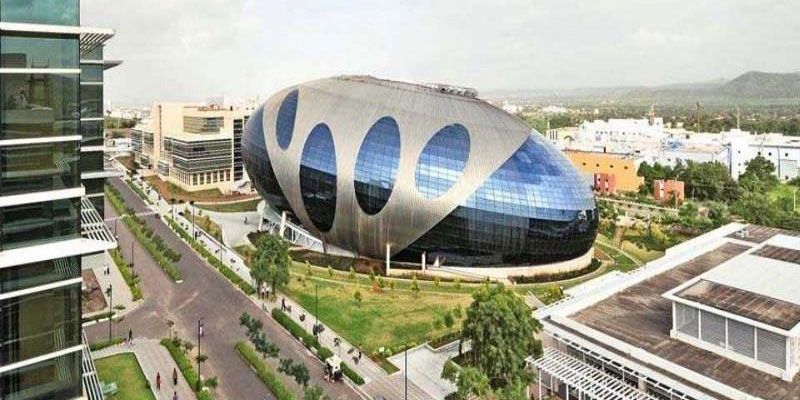 Hinjewadi in Pune is witnessing a surge in the number of residential as well as commercial developments appealing to buyer's interest. Proximity from IT hubs and easy connectivity are two dominant factors that give profitable returns from properties in Hinjewadi with further social infrastructure development.
Pune has seen population migration due to an increase in the number of jobs in the IT sector as well as other sectors. This has a direct brunt on the realty market making Pune as one of the popular and fastest growing cities in the real estate market of india.
Hinjewadi is one of the huge IT hubs in Pune and makes for a good investment opportunity by way of premium and mid range commercial as well as residential properties. It has tremendous connectivity to IT parks along with the Pune-Bangalore Bypass and Mumbai-Pune Expressway. Hinjewadi has bountiful natural beauty and shrubs that offer wide scope for earning fruitful returns on investments.
An individual needs a safe place to live, decent place to work, lively places to eat and hang out along with good medical facilities in case of emergency. These are the primitive needs one can comfortably boast in Hinjewadi with some of the best real estate properties, business parks, restaurants & pubs, medical facilities, educational institutions, and public services. These are some essential aspects around which a life blooms and blossoms and Hinjewadi has won all its points by touching all the elementary needs of sustenance.
Presence of MNCs in Hinjewadi: Software companies like Infosys, Wipro, Cognizant, IBM Global, TCS etc have corporate offices in Hinjewadi which has generated huge employment.
Business Parks: Hinjewadi is a prime commercial zone with many Business parks like Rajiv Gandhi IT Park, Embassy Techzone, Quadron Business Park, Blueridge etc.
Reputed educational institutions: Indira College, MIT, Sinhgad college etc. which has encouraged students to migrate here and study.
Medical facilities: Leading hospitals like Lata Mangeshkar Hospital, Aundh Chest Hospital and Med Point provide adequate healthcare facilities
Some of the reasons why properties in Hinjewadi is a good investment-
Lifestyle: From social to civic amenities, Hinjewadi is able to fulfil all needs of a family. Proximity to work, educational institutes, hospitals and entertainment zones, act as a magnetism to this market.
Demand for properties: The steady rise in demand for commercial as well as residential properties has also led to the influx of people to this city and thereby, pushing the demand for property in Hinjewadi.
Growth prospects: As the corporate office market grows and generates more job opportunities, it will lead to migration of more people and rise in demand for residence. Consequently, capital values of decent properties are likely to appreciate.
Real Estate companies are playing an inevitable role in the growth of the real estate sector in Indian economy. There are an enormous number of real estate companies in Hinjewadi, who have been serving efficiently and maintaining a healthy competition in the real estate industry.
Real Estate companies should take due care of the following crucial points to maintain their credibility in the market-
They should provide advice and assistance to sellers and buyers in marketing and purchasing property for the right price under the best terms.
They should determine client's needs and financials abilities to propose solutions that suit them
They should involve in intermediate negotiation processes, consult clients on market conditions, prices, mortgages, legal requirements and related matters, ensuring a fair and honest dealing
They should perform comparative market analysis to estimate properties' value
They should prepare necessary paperwork such as contracts, leases, deeds, closing statements etc.
Hence, the real estate market in Hinjewadi has witnessed a steady rise. If you are planning to buy a property in Hinjewadi as an end-user or as an investor, it would be necessary to sense the demographic structure and growth trend in the market.