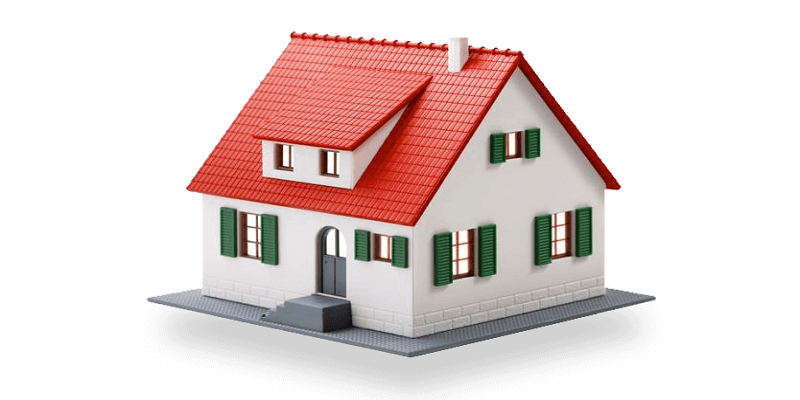 Buying a house is the dream that everyone has. But, turning this dream into reality is not a cakewalk. With property prices touching skies, one of the biggest problems that you might face while buying a property in India is lack of funds. You work hard for years and save a lot of money but sometimes, it is just not enough to buy that dream house. If you are dealing with the same situation then don't worry, your EPF has the solution for your woes.
Employee's Provident Fund or EPF is a retirement benefits scheme for salaried employees, which is governed by the Ministry of Labour and Employment, Government of India. Generally, people receive their EPF amount after they retire from their job but, you might not be aware of the fact that you can withdraw 90% of our EPF balance to buy a property in India. Keen to know more about it? Keep reading.
How does it Work?
As per the new EPF scheme, effective from 12 April 2017, every member of the Employee's Provident Scheme is allowed to withdraw 90% of his/her EPF balance for purchasing a house. Some of the benefits that EPF provides while buying a house are as follows:
The amount withdrawn from the EPF balance consists of both employee and employer contribution along with the interest received on the total balance in the account.
You can use the received money for different purposes like purchasing a house, construction of a house, or buying a piece of land.
The money received will be directly paid to the seller of the property like central government, state government, co-operative society, or a private builder (Registered under LBP).
If you are facing a lack of funds for buying a house then withdrawing the money from your EPF account is surely a wise choice. Apart from buying a new property, you can use the EPF amount for repaying the outstanding balance of your home loan as well. But, you need to have at least Rs. 20,000 in your EPF account to withdraw money from it. If you are wondering how to withdraw money from your EPF account for buying a home or repaying your home loan, the following is the procedure.
Ask for the PF account number along with the EPF member's name, EPF balance, and the details of the PF account from the EPFO commissioner by writing an application.
After approval, the commissioner will issue a certificate containing all the required information to the housing society or bank, mentioned in your application.
It is mandatory to reveal the PF balance in the application.
In the end, simply submit the certificate to the authority, registered builder, housing agency, etc., and EPFO will directly pay the amount to them.
Eligibility Criteria
Using a provident fund to finance a home purchase is surely a great deal. However, there are certain eligibility criteria that you must meet in order to take the balance for buying your home.
You must be an active member of EPF scheme for at least 5 years.
The withdrawn money can only be used for purchasing a plot or constructing a house in a registered society.
You can buy a house or plot jointly with your spouse as well, only if he/she is also a member of the EPF scheme.
You cannot use the withdrawn money for purchasing a house in the secondary market from any individual.
You can use the withdrawn amount for paying the outstanding balance of your home loan.
You cannot withdraw the money from EPF account if your balance is less than Rs.20,000.
You cannot withdraw money for more than one time.
For buying a plot, the amount to be withdrawn cannot exceed your 24 month's basic salary and dearness allowance. The maximum amount is limit to the cost of the plot.
In the case of purchasing or constructing a house, the limit gets upraised to 36 months of your basic salary and DA.
Overall, using EPF account balance for buying a property in India is surely a smart move. It is much safer and convenient than taking a loan because you'll be spending your own money instead of borrowing it from any institution or individual and paying back with interest.