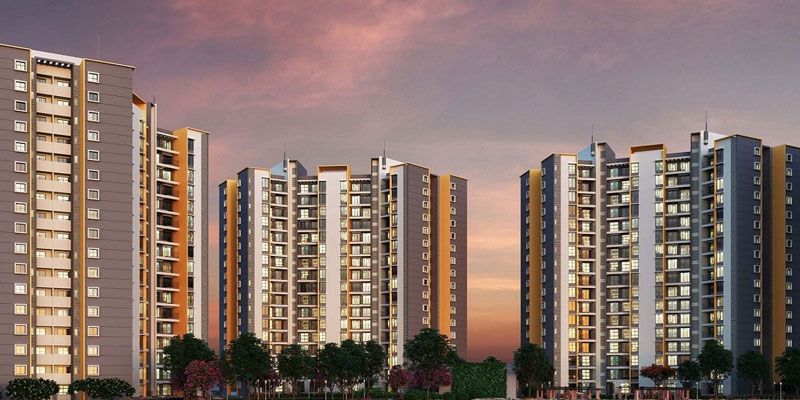 Pune is slowly claiming its market share in real estate properties as an upcoming economic hub. Several locations in the city offer great residential property options for young couples, families and working professionals looking for accessible and affordable housing options. Among such emerging places in the city of Pune is Hinjewadi. It is marked by the presence of budget-friendly housing projects with consistent real estate growth even in the pandemic.
Since Hinjewadi is believed to be an IT hub and offers ample employment opportunities for working professionals, the real estate market is upcoming. The rental opportunities are immense for the residential property making it an ideal place for investment. Listed below are a few reasons Hinjewadi is the hot spot for real estate investment property.
Sound Infrastructure
Hinjewadi has a sound physical infrastructure with all civic amenities readily available such as international schools, recreational centres, hospitals, shopping malls, etc, along with good transport facilities. With several business houses having office space in Hinjewadi, the infrastructure is highly developed with expressways, bypasses and ongoing metro rail projects. Hinjewadi is also well connected to the other parts of the city, with Pimpri and Pune railway Junction and Pune airport in proximity.
Lifestyle
Since the major population of Hinjewadi is that of working professionals, the place provides all lifestyle requisites that caters to the needs of modern living. The place provides civic amenities like recreational centres, educational institution, etc that add to the attractiveness of the location. Hinjewadi also provides for lifestyle choices that are in-sink with new-age living.
Rental Opportunities
There is a vast opportunity in terms of rental income in Hinjewadi. Many commercial and residential properties can provide rental income, with so many business companies looking for office spaces and working professional looking for rental space for themselves and their families. It is best to place for an investment property to get passive income from a rental opportunity.
Growth Prospects
Another favourable aspect of investing in property in Hinjewadi, Pune, is that the location has vast growth prospects. Several huge business houses are looking to expand their office space in Hinjewadi, leading to more employment opportunities for youth. It will lead to the immigration of talents from different parts of the country, thereby increasing its real estate demand in nearby future. There are lots of residential properties in Hinjewadi in a variety of segment from luxury to affordable properties for real estate investment purposes.
Some FAQ Related To Hinjewadi
What Are Some Business Sectors For Employment Opportunities In Hinjewadi?
Hinjewadi is mainly an IT hub, but various other business sectors such as manufacturing, automobile, biotechnology, etc that offers tons of employment opportunities for working professionals.
How Is The Connectivity Of Hinjewadi To Other Parts Of The City?
Hinjewadi is well- connected with the other parts of the city with good transport facilities like bypasses, expressways, highways, upcoming metro rail for an easy commute for office goers.
What Is The Average Property Price In Hinjewadi?
The average property price in Hinjewadi, Pune starts from above 5200 and above.
The above-stated reasons are only among the few reasons to invest in property in Hinjewadi, Pune. It is a rapidly growing suburban area in Pune and home to several famous places like Wakad, Lavale, Rihe, etc. The location also provides several ongoing housing projects from coveted builders with affordable housing solution for first time home buyers in Hinjewadi. The prices of real estate properties are on an upward trend in the past few years making it an ideal place to invest in real estate property. You can browse the online real estate property website to get more insight into the price and amenities offered in Hinjewadi real estate properties.