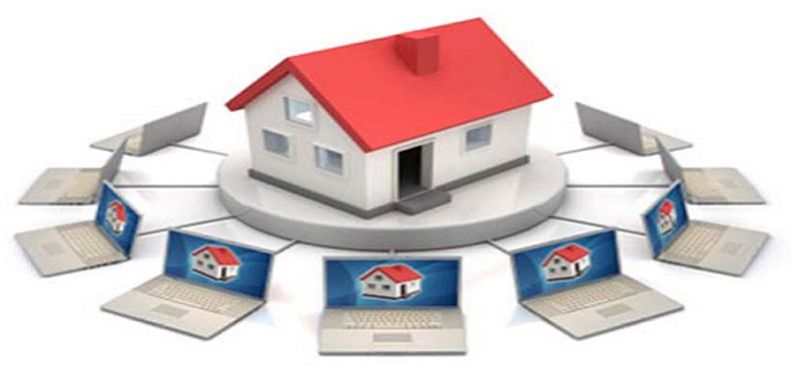 The world is gradually becoming dominated by the presence of the Internet and its various activities. The influence of the Internet is clearly visible in the personal as well as commercial spheres. Fast and instant connectivity of the Internet has enabled people to come closer. Also, it has helped the businesses and the property market all over the world to get associated with each other and trade.
These days most of the Real Estate dealings are carried out with the help of Internet, people interested in selling or buying the property provide their details online. What are the platforms where the buyers or sellers can register themselves
Property portals: They are the platforms that offer the property buyers and sellers a place to get linked with others. These portals have list of the developers or individuals wishing to sell their properties be it commercial, industrial or residential. Also, there you will find the profiles of various real estate agents, brokers and consultants.
Online property listings: Property listings are a part of Real Estate Portals. These listings act as classifieds where the sellers add the details about the property to be sold or rented. The buyers also put in their requirements and budget. Here in this write up we will let you know the benefits that the online Property Listings and Real Estate portals offer.
Benefits:
Saves time: In the world where people don't have much time to go out searching for a home to buy or hire on rent, for them these property portals and listings are a boon. They can simply login to these portals and search for properties as per their needs.
Faster means of searching a property: Online searching is the fastest means of finding a suitable property. Within few minutes you can have a look at countless properties and also the deals are quicker. Wider reach: Just by sitting on your PC you can garner information about properties in any part of the world with the help of these Real Estate portals.
More credible: Having online profile adds to the credibility of the developer or builder. The buyers or people who opt for rented properties gain more trust if you have an online listing.
Offer more than just properties: You not only get buying and selling facilities but also profiles about the related services like:
Vaastu consultants
Property Valuation services
Renovation services
Interior Designing services
Architectural Services
Property Legal Services
Construction services, etc.
Effective: More and more people come across your property profile and chances of getting a buyer, seller or tenant becomes simple. There are many more benefits of Online Property Listings and Real Estate Portals like you can have a look at the property by viewing its images etc. and you are provided with a large number of options to choose from that is not possible in real time searching.