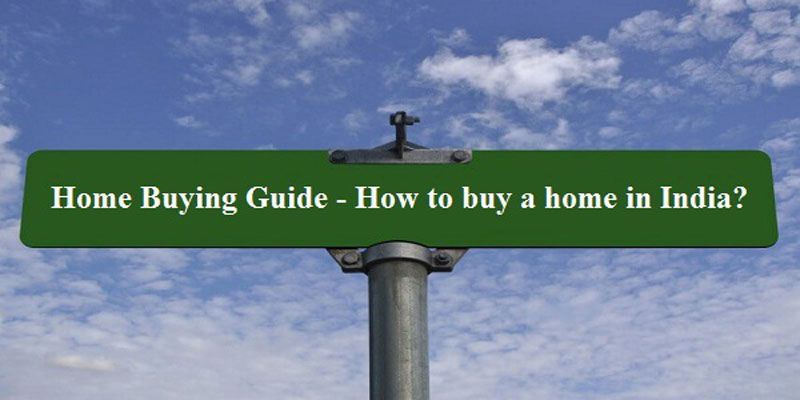 Buying a home of your own is an ultimate dream of many. Talking of Indians, having a house is matter of pride and reputation for them. People believe that buying a house in India is a difficult task as it requires a lot of searching and filling up of various legal formalities. If you think the same and find the home buying process a burdensome task then our write up will comfort you. Here you will find the complete guide as to how to buy a home in India.
First you need to know how to search for a home:
Property agents: Real Estate or property agents are the ones who have expertise in the field of buying and selling of property. They keep track of the homes to be sold in an area and also carry out a research of the market value of those. They stand by you while negotiating the prices as well as completing the legal formalities.
Online search: Earlier it was only the property agents whom you could consult but now online search is widely used. There are various property sites where hundreds of property options are available with complete details like the built up area, rates, location, etc. What you have to do is simply login and search for a house as per your requirements and budget.
Social connectivity: Having a widespread social circle also assist you in finding a home for yourself.
After selecting the home what all things you need to ensure:
Location:
This is the prime thing that you need to look out for before buying a home.
Ensure that the surrounding areas are clean and hygienic
Ensure that there is proper parking space
Ensure that there is adequate greenery in the area (parks, etc.)
The roads are properly connected to the neighboring areas
Amenities:
The locality in which you are planning to buy a home should be equipped with all the basic amenities like:
Efficient drainage system
Market should be at a walking distance
24x7 availability of electricity and water
Legal Issues:
It is very important to assure that the home to be bought is free from all kinds of disputes and legal issues.
Things to be aware of:
Home loans rates: Check out for the latest home loan interest rates that the different banks and financial institutions are offering. Interest rates for NRI's are different from that of the Indian citizens so need to be checked out.
Be aware of the general property laws: Apart from the Indian citizens the NRI's those who wish to buy a home in India must have compete knowledge of the special laws made for them. Always remember that while choosing your real estate agent ensure that he is reliable and has thorough knowledge and experience in the field. Our write up provides you with almost all the basic information that you require while buying a home in India.