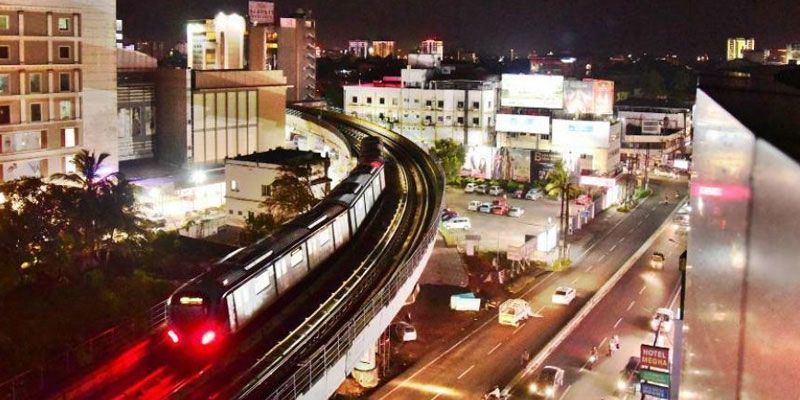 When buying a new property, it is important to have a better idea about the locality. The latest market trends of a locality are essential for deciding whether it will be beneficial to invest in the property. Look for the amenities that you can around the place where you are planning to buy the property.
The locality needs to be connected with other surrounding areas with easy accessibility to banks, schools, offices and the like. Moreover, it should offer better connectivity of roadways and railways. Look for the location that offers plenty of reasons to invest for.
In this relation, you can try to look for the amenities of property in Andheri, Mumbai as you start to look for your new house.
Get Suitable Returns from Properties in Andheri
Andheri West happens to be one of the preferred locations for a new property or a rented one. Whichever real estate agent you choose to find the correct locations, this place shall offer plenty of reasons to shift to Andheri, Mumbai.
Let us take a look at the significant amenities that it offers.
Offers Good Lifestyle
The west and eastern part of Andheri is a mixture of commercial and residential place. In this, the western part is the perfect place for a peaceful living. The locality is a good place to live in a calm lifestyle. Andheri east faces heavy jam with a good number of slum dwellers. If you are trying to relocate to Mumbai to search for a new job, try to choose a well connected location with the city. Also, it should offer easy road connectivity so that you do not have face much of the tremendous road jam.
Better Connectivity
Considering Andheri West, it is just 6 kilometres from the Western Express Highway and 4 kilometres from the city railway station. Also, it offers easy connectivity to the airport which just 7 kilometres away. However, the metro connectivity will soon be functional as it will pass through the eastern part of Mumbai.
The social infrastructure of the place is advancing offering plenty of options to the city dwellers. There is a good growth of hospitals, schools and banks in Andheri West making it one of the prominent locations for new property.
Other Amenities
The other amenities include easy connectivity to local market, employment hubs making it easy to settle down as you ship to this place with your family.
Other than schools and offices, you should also look for social amenities that aids in peaceful and happy living. With recreational amenities, you can spend time visiting the shopping malls, cinema halls and the like. Even there are options for hotels in and around Andheri West.
Evolving Price Trends
There has been an increase of almost 13 per cent in the last two years in the price of the housing properties. According to the current rate, cost per square feet ranges from rupees 18, 300 to rupees 19000.
Owing to this, there is a rise in demand for property in this area. This is a good scope for the investors. Being one of the popular commercial hubs, Andheri is becoming one of the preferred areas. Several real estate agents are trying their luck in this area. With the amenities, they are able to offer alluring options to the property buyers.
The Closure
Therefore, when planning to live in a locality that offers good lifestyle and enhanced connectivity and infrastructural advantage, Andheri West stands out to be the preferred choice among most home buyers. The amenities in and around the residential place plays a big role in choosing the correct location.