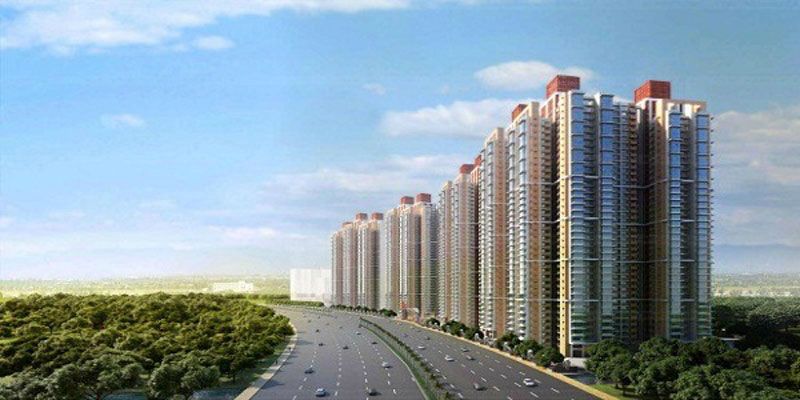 Delhi, the capital of India, has always magnetized real estate investors with its lucrative return opportunities. With the almost every corner of the city being saturated with hundreds and thousands of fully-inhabited real estate projects, the surrounding region of Delhi like Gurgaon, Noida, Faridabad, and Ghaziabad are becoming the hot favorite of property buyers. The cities in Delhi NCR (National Capital Region) have opened the way to several real estate investment opportunities for homebuyers who are seeking to buy property that is well-connected to the central locations of the city and, at the same time, also offers high employment opportunities, premium facilities, and a well-developed infrastructure.
Although there are various regions in Delhi NCR where one can invest, the areas listed below are those that are guaranteed to offer high returns on investment in near future. These areas are perfect for real estate investment right now as they are fast-developing into fully-facilitated urban cities whose property price would go sky-high in coming years. So, without wasting any more time, read the top 5 real estate areas for property investment in Delhi NCR.
New Gurgaon: New Gurgaon is the center of attention of many real estate builders and developers. This area is located near Kherki Dhaula in Haryana and is well-connected with other parts of NCR via the NH-8, Kundli-Manesar-Palwal Expressway, and the Dwaraka-Gurgaon Expressway. The areas of Sector-82 and Sector-92 are attracting both builders as well as homebuyers because of the excellent connectivity to Manesar and Gurgaon.
Greater Noida: Greater Noida is emerging as a hub for urban infrastructure. It is a well-planned satellite township that is going to open several options for property buyers in 2018. It is one of the best areas for buying property in Delhi NCR as various projects like the Jewar Airport and the extended DMRC's Metro line is also about to start functioning. These two infrastructure development projects would increase the property price in Greater Noida in the coming years; thus, offering high returns on investment.
Sohna: Sohna is an upcoming real estate hub spot that is located in the southern extension of Gurgaon. Big industry players like Ansal API, Ireo, and Supertech etc., have already launched their projects in this region. Companies like MorningPlum Healthcare Pvt. Ltd. and SEOSPELL are setting up offices here, employment opportunities are increasing leading to a subsequent increase in property price. In terms of connectivity, Sohna is well-connected with NH-8, Golf Course Road, IGI Airport (just 21kms away), and Delhi metro's yellow line stations Sikanderpur and Huda City Center. All these factors make Sohna a promising real estate investment option.
Kundli: Kundli, located in the Sonipat district of Haryana, is rapidly developing into a hub for real estate investors. Its proximity to North Delhi is one of the main reasons why the area is experiencing a fast growth. The city also holds great future potential because of the current and proposed development projects. The Kundli-Manesar-Palwal Expressway or KMP Expressway is one of the main projects that would elevate the potential of this area. Even the commercial property rates in Kundli have seen an appreciation of 50% in the last 3-4 years and would see a higher appreciation rate in coming years. Therefore, if you are planning to invest in commercial real estate, Kundli would be a great idea to get better returns.
Bhiwadi: Bhiwadi, a fast-growing city in Rajasthan, has become a part of the Delhi NCR region owing to its close proximity. It is just 45kms away from the IT hub Gurgaon and is seamlessly connected by the National Highway 8. The property in Bhiwadi is much affordable than that in Gurgaon, with the average price per Sq.ft ranging around INR 2,800-3,000. The well-planned infrastructure, increasing employment opportunities, affordable property price, pollution-free environment, premium facilities, and direct connectivity are some of the reasons that make Bhiwadi an ideal location for property investment in Delhi NCR.
With the Indian government making several attempts to improve the real estate scenario in India, the demand for investment property has increased. Delhi NCR is becoming the real estate hub for investors and the places discussed above are the best places to invest the hard-earned money for lucrative returns. So start your research and look out for property in any of the five locations for a profitable deal.