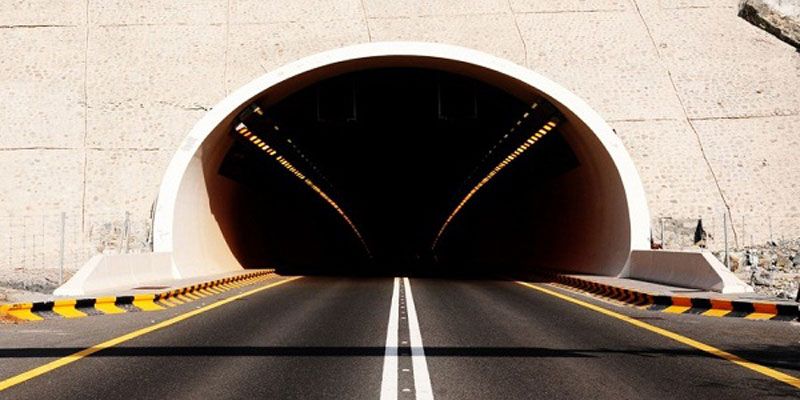 There are many who commute from New Delhi to Gurgaon and Dwarka on a daily basis and know the hassle of getting stuck in traffic jams. Covering this distance is just not facile but time-consuming for sure. Take a deep breath because the New Year 2018 has something special that will eliminate the hassle of commuting to & from Delhi-NCR. Gurgaon-Dwarka Tunnel Road is a gift to the people that commute regularly between Gurgaon and Dwarka. This tunnel road is weighed up to be the longest tunnel road and it's not less than a revolution in the realm of road infrastructure. But what makes it much awaited among all? Here's something interesting that you wouldn't want to miss.
The Tunnel Road
There's brouhaha about the upcoming Gurgaon-Dwarka tunnel road. Its construction will provide great convenience to umpteen commuters from Gurgaon and Dwarka to reach the Terminal-3 of IGI directly. It would stretch at 4 km. and would run parallel to the underground Delhi Airport Metro that connects Dwarka sector-21to the airport. Presently, the commuters have to travel through Delhi-Gurgaon highway (NH-8) that remains highly congested and doesn't require any elaboration. Post construction, this road is going to benefit on an extensive scale.
And Here's The Maker
NHAI aka National Highway Authority of India is the authoritarian body that is managing the construction of this tunnel road. A humongous investment has also been proposed by the government for de-congesting NH-8. According to the present-day report card of NHAI, this 22-km-long expressway is almost completed on Haryana side and will become fully operational by 2020. Didn't we tell that Dwarka side of this expressway will be inaugurated in March 2018?
The Cloverleaf Flyover
The cloverleaf flyover is an ongoing project in Gurgaon which will connect Dwarka to Gurgaon directly. As indicated by the arrangement, a 4km passage will be developed from the Metro Station at Sector 21 of Dwarka to terminal T3 of the IGI airplane terminal to convey the air terminal movement from Gurgaon, Dwarka, Southwest, West, and North Delhi. Therefore, this will reduce the time by its half, for covering the journey.
Major Benefit Pinned
Yes, there's a major benefit like the connectivity that cannot be skipped. The connectivity, especially to Dwarka side, will be improvised tremendously as there is no proper highway connectivity. After the completion of this project, this site is going to witness many commercial projects and a Boom in Dwarka Property Rates as well.
Before Signing Off
The comfort level of commuting to & from the airport for the residents of Dwarka and Gurgaon will be increased. The tunnel road awaits your arrival in March 2018 and will take you to the Terminal-3 within a shorter span of time. And for more, just wait for March 2018 to unveil.